Messaging tops Canadian mobile minutes: study
A growing number of Canadians are spending their online time on mobile, but messaging apps far outweigh social apps in time spent.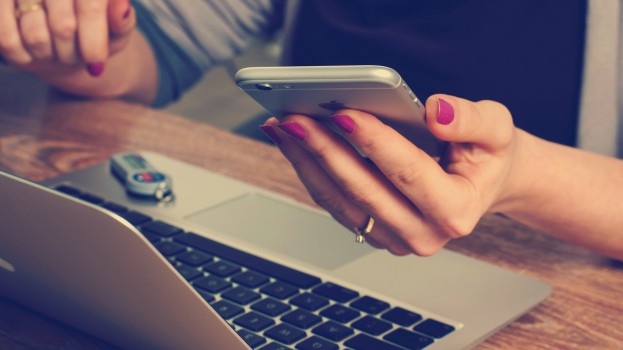 Canada is gradually gaining in terms of time spent on mobile. According to comScore's new global mobile report, 59% of minutes spend online in the country are spent on mobile. That's up from a similar study that comScore completed two years ago, which showed that mobile took up 52% of Canadians' online minutes. Overall, Canada ranks 11th in terms of percentage of time spent on mobile. The country that most favours mobile is Indonesia, where handheld devices take up 90% of time online.
In terms of time spent on mobile, Canada out-ranks other mobile-heavy countries such as the U.K., India, Indonesia and Germany. The average Canadian spends 3,927 minutes per year on mobile, ranking it fifth overall in terms of total mobile time spent (heavier-using nations are Argentina, Brazil, the U.S. and France). Of those 3,927 minutes, 3,607 are on apps (as opposed to mobile web).
The survey also looked at mobile only users in Canada — which currently sits at 8%. This puts Canada on par with the U.K. and only slightly lower than the U.S., but falls significantly below countries such as Mexico (37%), Indonesia (67%) and India (70%). In Canada, more than half of internet users still identify as multi-platform users, while just under 40% identify as desktop-only.
Although mobile-only is stereotyped as a quality of younger users, comScore's research found that a similar share of millennials and older Canadians identify as mobile-only. While 13% of Canadians 18 to 24 are mobile only, 11% of 25 to 34 are mobile only, as are 11% of those 45+. The 35 to 44 group boasts the lowest share, with less than 5% identifying as mobile-only users. Most of the countries studied, including Brazil, Spain and the U.S. boasted similar shares of each age group for mobile only users.
Mobile minutes are undeniably social — 25% of Canadians' mobile minutes are spent doing some form of socializing. However, less than one-fifth of that time is spent on actual social networks — most of the activity is in instant messaging.
The most popular social network for Canadian  mobile users is Facebook, at 79%. This is followed by Instagram, at 20%.
Though comScore's research found that time spent on apps is not growing in Canada (66% of users have not downloaded a new app in one month, and percentage of time spent on apps has floated between 50 and 55% for the last 18 months), some niche app categories are experiencing growth. Apps for fragrance and cosmetics companies have seen 200% growth in terms of new downloads in the last year, while hotel/resort apps and apparel apps have seen 60% growth.
The data for comScore's study was gathered in May 2017. It is based primarily on behavioural measurement from the comScore MMX multi-platform measurement system, with an additional survey of 1,033 smartphone users in July of 2017.
Photo by William Iven, courtesy of Unsplash