Social brand business growing at Blue Ant Media
The company has hired Sady Magendran as managing director for its Blue Ant Plus division.
Blue Ant Media is adding to the team at its social content studio Blue Ant Plus, hiring Sady Magendran as the division's first managing director.
In the new role, Magendran will be responsible for overseeing the studio's slate of solutions, with a focus on customizing brand stories through short-form content. He will also manage Blue Ant Plus' team of creatives and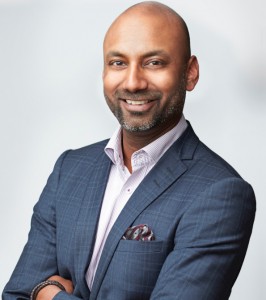 oversee all content creation, studio production and social listening, as well as leading the studio's business development.
Magendran spent the past year working as a consultant, previously working for five years at Rogers Communications, most recently as senior director of creative and design, supervising the strategic direction for Rogers, Sportsnet, City and FX. He will now report to Mitch Dent, SVP of media sales and Blue Ant Plus, who worked with Magendran while both were at Rogers.
Dent said Blue Ant Plus has been growing since going live in the spring, with recent initiatives including a Facebook Live project with Roots and a series of multi-piece creative social strategies for food companies.
"The idea of Blue Ant Plus is that we plug in wherever the client wants us to plug in," he said. "If they want us to do all of their social work we can do that. Or if they just want social or amplification, we can do individual pieces as well. We are focused on being collaborative partners."
Dent said there has been some education necessary going to market with a brand studio coming from inside of what has traditionally been a production and media company, but adds that the division is on the upswing.
While he wouldn't share the ad revenue that Blue Ant Plus is bringing in, Dent said ad revenue for Blue Ant's Canadian business hit a record high this year and is forecasting significant growth for the coming year.
"It's an optimistic time and that's one of the reasons that people like working with us," he said. "We are in investment mode, not cut mode."