Big Bang returns to the top: Numeris
CTV took the top three spots for the week.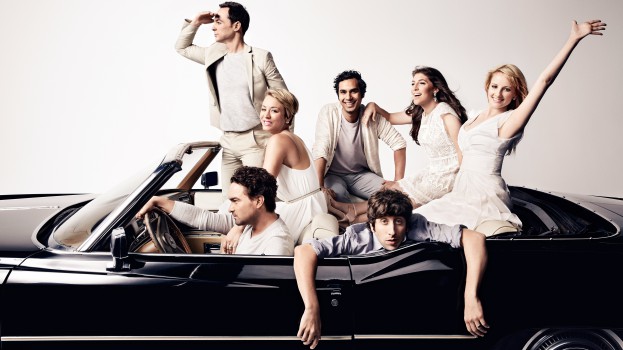 After a summer of reality TV battling for the top spot, The Big Bang Theory is back with a (big) bang.
The scripted series on CTV pulled in the highest average-minute audience (2+) for the week of Sept. 25 to Oct. 1, according to Numeris. It even still managed to pull in 3.85 million viewers despite being on a new night; its season premiere Sept. 25 was moved to Monday from Thursdsay, a temporary measure during CTV's broadcast of Thursday Night Football.
Also moved to Mondays for the coming weeks is The Big Bang Theory's prequel, Young Sheldon. The premiere of the Wonder Years-style comedy brought in an average 3.56 million viewers. Another new show, The Good Doctor, took the third spot, giving CTV the top three finishes for the week. In fourth and fifth were returning series Survivor and new drama Seal Team, respectively, both on Global.
Season premieres that missed the top five included NCIS, Bull, Grey's Anatomy, Designated Survivor, Will & Grace and This is Us. Although some of those series did crack the top five in specific regions, all Anglophone markets were dominated by Big Bang and Young Sheldon.
Canada
1. The Big Bang Theory on CTV Monday at 8 p.m.: 3.85 million viewers
2. Young Sheldon on CTV Monday at 8:30 p.m.: 3.56 million viewers
3. The Good Doctor on CTV Monday at 10:01 p.m.: 2.61 million viewers
4. Survivor on Global Wednesday at 8 p.m.: 2.24 million viewers
5. Seal Team on Global Wednesday at 9 p.m.: 2.14 million viewers
Montreal (anglophone)
1. The Big Bang Theory on CTV Monday at 8 p.m., 132,000 viewers
2. Young Sheldon on CTV Monday at 8:30 p.m.: 107,000 viewers
3. This is Us on CTV Tuesday at 9 p.m.: 99,000 viewers
4. The Good Doctor on CTV Thursday at 8 p.m.: 96,000 viewers
5. Grey's Anatomy on CTV Thursday at 8 p.m.: 83,000 viewers
Quebec (francophone)
1. La voix junior on TVA Sunday at 7 p.m.: 1.91 million viewers
2. Unité 9 on SRC Tuesday at 8 p.m.: 1.6 million viewers
3. L'échappée on TVA Monday at 8 p.m.: 1.19 million viewers
4. Boomerang on TVA Monday at 7:30 p.m.: 1.18 million viewers
5. Tout le mounde en parle on SRC Sunday at 8 p.m.: 1.14 million viewers
Toronto/Hamilton
1. The Big Bang Theory on CTV Monday at 8 p.m.: 894,000 viewers
2. Young Sheldon on CTV Monday at 8:30 p.m.: 793,000 viewers
3. The Good Doctor on CTV monday at 10:01 p.m.: 568,000 viewers
4. NCIS on Global Tuesday at 8 p.m.: 479,000 viewers
5. Seal Team on Global Wednesday at 9 p.m.: 477,000 viewers
Edmonton
1. The Big Bang Theory on CTV Monday at 8 p.m.: 208,000 viewers
2. Young Sheldon on CTV Monday at 8:30 p.m.: 176,000 viewers
3. Star Trek: Discovery on Space Sunday at 9 p.m.: 114,000 viewers
4. Survivor on Global Wednesday at 9 p.m.: 112,000 viewers
5. MacGyver on Global Friday at 9 p.m.: 111,000 viewers
Calgary
1. The Big Bang Theory on CTV Monday at 8 p.m.: 201,000 viewers
2. Young Sheldon on CTV Monday at 8:30 p.m.: 155,000 viewers
3. The Good Doctor on CTV Monday at 8:01 p.m.: 113,000 viewers
5. NCIS on Global Tuesday at 9 p.m.: 106,000 viewers
5. Hawaii Five-O on Global Friday at 10 p.m.: 93,000 viewers
Vancouver/Victoria
1. The Big Bang Theory on CTV Monday at 8 p.m.: 296,000 viewers
2. Young Sheldon on CTV Monday at 8:30 p.m.: 270,000 viewers
3. The Good Doctor on CTV monday at 10:01 p.m.: 248,000 viewers
4. Survivor on Global Wednesay at 8 p.m.: 195,000 viewers
5. Will & Grace on Global Thursday at 9 p.m.: 187,000 viewers