Andrew MacLeod named Postmedia president
Paul Godfrey will remain CEO but said the company is setting up a "seamless transition for the future."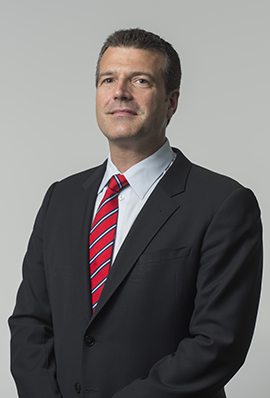 Postmedia's chief operating officer Andrew MacLeod has added the role of president to his duties.
Paul Godfrey will remain as CEO while handing over the presidential title to MacLeod. Godfrey has served as president since the company first formed in 2010.
"Appointing Andrew to the role of president and COO now makes our succession planning process transparent and sets up a seamless transition for the future," Godfrey said in a release.
MacLeod joined Postmedia in 2014 as EVP and chief commercial officer, stepping into the EVP and COO role in 2016. Godfrey said MacLeod's "strong leadership" and oversight of new initiatives that have led directly to new revenues were all factors in his appointment.
The announcement of MacLeod's appointment comes hours before Postmedia is set to release its Q4 and year-end financial results. In the last quarter, the company has laid off two senior editorial employees for its western papers and saw the newsroom staff of the National Post file to unionize. Throughout the past year, the company has aimed to cut staff costs through a number of layoffs and buyouts.