Who's listening to podcasts in Canada?
Most fans are still new to the medium, but it's popular among affluent and educated males.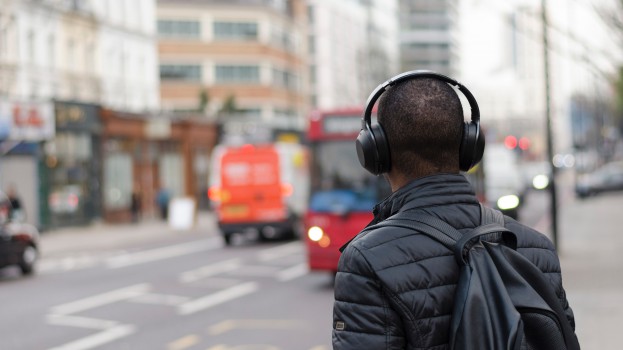 A new survey shows an estimated 10 million Canadians – 34% of the country's adult population – have listened to podcasts in the past year, and 12.5 million have listened at some point.
The Globe and Mail partnered with Audience Insights and Ulster Media to conduct the survey of 2,500 Canadians and help build a profile of the typical Canadian podcast listener.
The results show that while many podcast listeners are relatively new to the format, the audience appears to be educated and affluent.
Thirty-eight per cent of respondents with university degrees or higher identify as podcast listeners. Podcast listening is also highest among those with household incomes of $100,000 or more (29% of respondents in that income bracket are podcast listeners). The rate of podcasting is higher in the six-figure income bracket than any other bracket.
Of men surveyed, 46% of those 18 to 34 were podcast listeners (as opposed to 31% of women in the same demo), as were 31% of men age 35 to 54 (19% of women in that group). For those over 55, women dominate slightly, with 12% of women listening to podcasts and 9% of men listening.
Advertisers who market on podcasts are most likely to reach listeners at home, as that's where 59% of listening time occurs. The next most popular listening place was on transit (24%). While the number-one reason people listen to podcasts is for entertainment (54% say this is their goal), finding interesting stories (47%) and learning new things (43%) aren't far behind.
Four of the top 10 podcasts respondents said they listen to were Canadian (but the study did not specify which podcast made the list).
Most of those who listen to podcasts are relatively new fans — 41% began listening in the last year, and 30% began listening two to three years ago. Only 3% of listeners have been listening for more than 10 years, although podcasts as they are currently known have been around since at least 2004.
The mainstreaming of podcasts, however, came to a head around late 2014 with the debut of the breakaway hit podcast Serial. The true crime series caught major mainstream media attention and was one of the first examples of a podcast to achieve fame outside of niche podcast listeners — which may explain why so many podcast listeners have only begun consuming in the last several years.
Photo by Henry Be, courtesy of Unsplash