Kin Canada leans into content with new hire
Jenny Tryansky takes the reigns from Maureen Doolub for a year, but will stay on as Kin looks to develop more content and programming.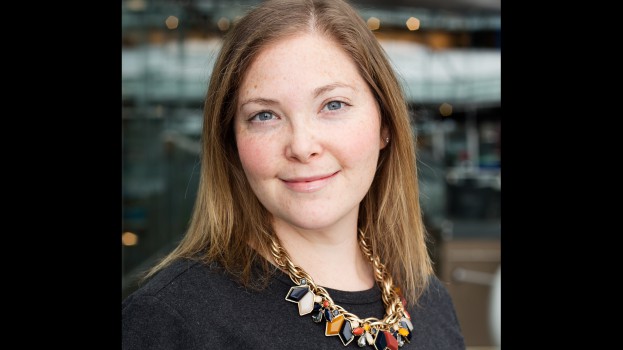 Multi-channel network Kin Community has added Jenny Tryansky to its team, making her manager of partner strategy. It's a role that will see expanded importance, according to Rick Matthews, VP of international for Kin Community, as Kin is planning on "mixing it up a bit."
"Our content offering is something we want to lean and push into," said Matthews.
Kin recently partnered with Walmart, Interac and production company Shaftesbury on the creator-focused series Upstairs Amy (Kin creator Amanda Muse starred in the partially scripted series as herself). Matthews said it was an example of a new way for creators to help brands create a message.
Matthews told MiC that even though Tryansky has initially been brought on to cover a maternity leave for Maureen Doolub, her skill set in the content and programming field will complement Kin's current work in partner sponsorships. He said they're looking to keep Tryansky on beyond the maternity leave as part of an effort to better develop Kin's roster of creators and offer more in terms of content.
"Maureen is a fantastic strategist, but Jenny is really great with content, so we plan to tailor the role… given her background in content," Matthews said.
On a day-to-day basis, Tryansky will manage Kin's creator roster and work as a liaison between partners and brands. Her background is rooted heavily in traditional media — she told MiC she got her start in the industry as an intern on Treehouse TV in its first year of operation. Since then, she's worked her way up to a production executive at Corus. She added, however, that digital "feels like the future."
"Creators are talent and producers all wrapped up," she said. "With the nature of getting immediate feedback from audiences and the way content is curated, it really helps you tailor your message and create a community."
Tryansky has also worked on numerous linear properties that heavily integrate brands, including HGTV's Sarah Off the Grid, which paired with Wayfair and Volvo, and The Bachelorette Canada, which led to big brand lift for Two Oceans Wine.
Tryansky starts her role Nov. 27.