Astral goes programmatic
The Bell Media-owned advertising company has added automation to its OOH buys.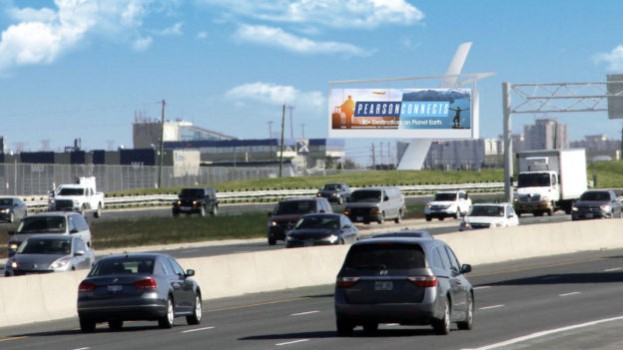 Astral OOH, the out-of-home advertising arm of Bell Media, has launched a new self-serve programmatic offering for its clients.
The new platform, powered by marketing tech firm Hivestack, will allow advertisers to make automated buys on its digital signage network based on real-time mobile location data and customized audience segments.
So a sign that is located in an area that is highly trafficked by a given segment at a given time (young mothers in the morning, for example) will be served relevant ads that can change during the day as the audience shift.
"We have 38 million mobile devices to access and 17 million data points," said Debbie Drutz, VP of sales at Bell Media. "The segments can be anywhere from the 'soccer mom' segment to people who are currently shopping for cars. Basically, any of the IAB audience segments, we've tried to replicate those."
She explained that most of the data is sourced through bid stream and beacon (mainly bid stream), and ad placements are run through a database every hour to ensure that the creative is matched with the appropriate audience segment.
The solution is being released in three phases, at the completion of which all of its digital inventory will be accessible via programmatic buying. The first stage, now in market, includes all of Astral's 124 large format digital faces in Toronto, Montreal, Vancouver, Calgary and Edmonton.
Drutz told MiC it was important for Astral to launch the offering because staying competitive means adding more options for buyers.
"With the rise in digital and the increase in automation, we wanted to seize the opportunity with the self-serve tool," she said.