Toronto FC wins MLS Cup and Saturday ratings
An average audience of 1.3 million viewers tuned in to TSN to watch Canadian sport history unfold.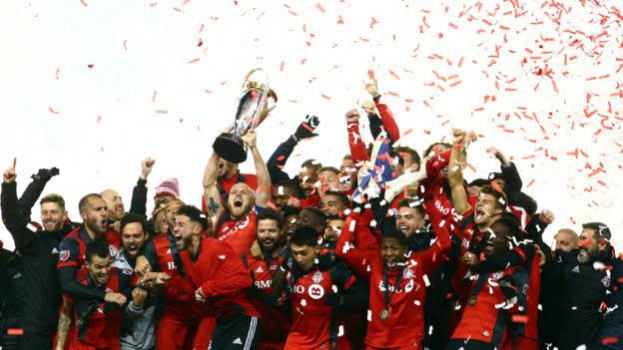 By the time the clock ran out on Saturday's MLS Cup final, 3.4 million Canadians had tuned in to TSN at some point to watch the Toronto FC become the first Canadian team to claim the soccer championship.
Overnight Numeris data provided by TSN showed the game earned an average audience of 1.3 million viewers.
A peak audience of 2 million hit at 6:22 p.m., when Victor Vazquez scored Toronto's second of the match, sealing their victory at 2 – 0 over the Seattle Sounders before more than 30,000 fans attending at BMO Field.
TSN said its coverage of the Toronto squad this season saw viewership increase 25% over last year, charting 40% growth among A18-34 and 28% growth among A25-54.
"A total of 11 million Canadians, or 30% of the population, saw some part of the MLS season this year," the Bell Media-owned TSN said, in a release.
This follows on the heels of a successful Grey Cup broadcast on TSN in late November, which had an AMA of 4.3 million Canadians.