Telus's cord cutter pitch features a famous unboxer
A big-name tech influencer spearheads the telco's offering to cord cutters in Western Canada.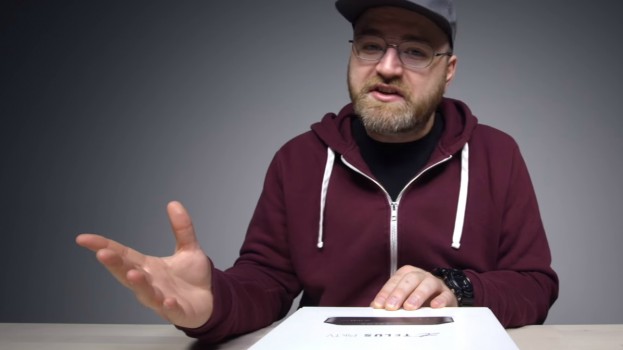 To promote its Pik digital streaming box, Telus has tapped a notable tech influencer to reach the growing number of cord cutters and "cord nevers" in Western Canada.
Pik is an internet-connected TV device that gives users access to streaming services such as Netflix and Twitch, as well as live TV.
Designed to court those who have done away with the standard cable box in favour of new online content channels, Pik is likewise using newer methods of audience engagement to find its target market.
In a campaign created and managed by The Greenhouse (the partnership between Cossette Media and The & Partnership to serve Telus nationally), Telus has teamed with Lewis Hilsenteger and his Unbox Therapy YouTube channel to promote the device.
Rachael Petersen, director of marketing communications at Telus, said 40% of online millennials "learn more about a product on YouTube before they buy it. So leveraging a prominent decision-making channel with the right advocate was a no-brainer."
Hilsenteger's tech reviews and unboxing videos have garnered more than 1.7 billion views (and earned him his fair share of branded projects). He unboxes and reviews Pik in a new video that will live on Telus' YouTube channel.
Brands often use influencer channels to reach their huge follower base (Hilsenteger has more than 9 million subscribers worldwide) by posting directly in their feeds. But Petersen said the product's narrow market – cord cutters in B.C. and Alberta – made housing the content on Telus' channel a safer bet.
"To mitigate [audience] spill and have a laser focus on our audience, we'll leverage [Hilsenteger's] content without publishing on his YouTube channel. Instead, we'll serve the content as pre-roll with our custom targeting layered on his YouTube channel and like-minded channels," Petersen said.
A cut-down version of the video will also be promoted via Telus's social channels.