Sabrina Geremia: Working with the impatience of consumers
Google Canada's country manager says digital consumers want things now — whether it's info on real estate or the best toothbrush.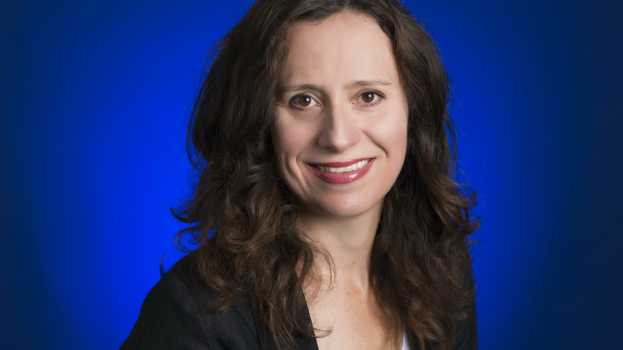 MiC is looking back at the issues and trends of 2017 with some of the brightest minds in the business, discussing what shaped the industry over the last 365 days, what baggage the business will carry into 2018 and what they hope will change in the months ahead. Read our previous interviews in the series here.
Sabrina Geremia, the newly minted country manager for Google Canada, thinks advertisers and online platforms need to market to people's impatience.
Geremia, who moved into her position last summer, has been with Google for more than a decade, managing integrated solutions for both financial and automotive clients. Before that, has had client-side experience with companies like Procter & Gamble Italy. With the combination of client-side experience and strong consumer insights, Geremia shared with MiC what she thinks marketers need to know about online habits.
This interview has been condensed for length and clarity.
MiC: What are some of the biggest changes in consumer trends you've noticed this year?
Geremia: Canadian consumers are curious, they're demanding and they're impatient.
Okay. How do we know what a curious customer looks like?
They're curious about the big things, like car companies, but people have been researching cars online for years. What I found really interesting was how people are moving toward lower-consideration goods. Searches for toothbrushes have grown more than 80% on mobile. They're searching around toothbrushes in 100,000 different search terms, and there's over one million video results for the toothbrush that's cheapest. Even "best umbrellas" have seen 140% increase.
So what exactly have customers become demanding about?
They expect better information and want better experience. When we look at the way people both speak and type to Google, they talk to it like a human. Linguistically, search a few years ago was focused on keywords. Now, it's full sentence: "What's the weather today?" "How much house can I afford on my salary?"
Another thing is people have started dropping the "near me" in searches. Instead of "grocery store near me," people are just searching "grocery store" and expecting that we show them something near them. People are expecting context.
And finally, how do we know that customers are impatient?
With the holiday season, we've seen a lot of people are last-minute shoppers, [using] same-day shipping, a lot of same-day travel searches. People want to know what's open now – not just businesses you'd expect to need in the middle of the night like vets or pharmacies, but nail salons, less discretionary goods. People are so vested in information of all aspects of their life.
Knowing all of those traits, how can an someone like a CPG advertiser capitalize?
Here's an example of that: yesterday, we realized that we hadn't sent gifts to my husband's extended family in Manchester. I did one search for STEM toys for young kids in the U.K. The top three ads had one from John Lewis. There was the perfect toy, and in two minutes, I had the gift and a gift hamper for my in-laws. John Lewis has done a great job on tailoring the online creative experience to the users, and they've really doubled down on mobile. I went back and I did the same search last night, and that ad didn't get show up, because John Lewis knew that I already searched. They've actually seen their online business become bigger than their biggest store.
If you could have advertisers and agencies make a New Years resolution, what would it be?
My first one would be that I hope that everyone uses curiosity to upscale. Whatever kind of environment you are in, you need to foster always-on learning, continuously investing in doing on-site training.
The second goes back to getting those mobile creative assets and experiences right. I think that Canada is a little bit behind in that. If your site doesn't load in more than three seconds, more than half [of visitors] are going to abandon it. They could be doing something really important, and they're just impatient.