Canadian speed skater goes crypto for sponsorship
Ted-Jan Bloemen will provide content for VR company Ceek and the ONG social network during the Olympics in exchange for cryptocurrency.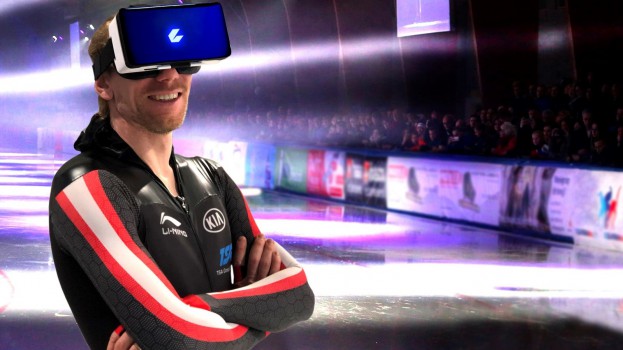 A speed skater headed to the PyeongChang Games to represent Canada has signed a unique sponsorship deal with two tech companies, providing content in a deal that involves cryptocurrency.
Ceek VR and ONG Social has signed on to sponsor Ted-Jan Bloemen, the Dutch-born skater who currently holds world speed skating records in the 5,000 m and 10,000 m competitions.
Bloemen will be featured in 360-degree VR content for Ceek, and will report on his experiences during the Games on ONG's decentralized social network service. In exchange, at least part of his sponsorship compensation comes in the form of cryptocurrency.
Ceek sells its own brand of VR headset and provides content to its users. However, it is primarily known for its music content, having produced work featuring live shows by Katy Perry, Nas and Lady Gaga.
"This is really a whole new frontier," said Lawrence Baslaw, Bloemen's agent at Baslaw & Associates. "It will be exciting to see how cryptocurrency can work for Ted-Jan, in particular, but also the impact it will have on the sport marketing industry as a whole."
Exactly which cryptocurrency Bloemen will receive has not been disclosed.
High-profile cryptocurrencies have generally seen an increase in trading and value over the last year; Bitcoin is currently valued at just over US$9,900, up from over US$2,700 in August, thanks to spikes in value over the last two months. Ethereum has followed a similar pattern, seeing its price reach US$1,092 Wednesday morning. But both currencies have seen fluctuations over the last 60 days of activity that have at times dropped their values by as much as 48%.