News and social app usage up, sports and gaming down: study
Analytics firm Flurry looks at which app categories are getting the most and least attention from users.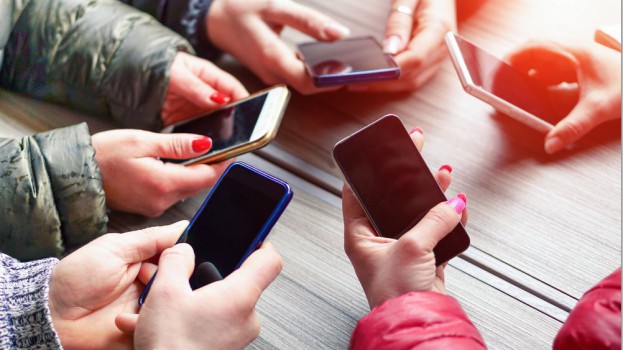 Messaging rules among the apps of choice among most mobile users. But when they're not texting or nose-down on Facebook Messenger, what kind of apps are users tapping in to?
San Francisco-based analytics company Flurry examined usage rates across one million apps on 2.6 billion devices globally. It found that while app use growth was slowing (6% in 2017, down from its 2016 growth rate of 11%), the biggest growth driver was the shopping app category, with the number of sessions increasing 54%.
The next-largest area of growth was music, media and entertainment, which includes social media, video sites such as YouTube and media streamers such as Spotify. This grew by 43% over the course of the year, which Flurry said "reaffirms users' shift to mobile devices to consume media."
Other growth areas were business and finance (33%), utilities and productivity (20%) and news and magazines (20%).
The sharpest decline came from the "lifestyle" category, with a 40% drop in sessions in 2017. This catchall category covers a wide assortment of apps (developers choose their app classification themselves when listing their apps on the App Store and Google Play Store), but popular apps classified as "lifestyle" include dating apps Tinder and Bumble, the Air Miles Reward Program app, wedding planning app The Knot and the IKEA mobile catalogue.
Also on the declining side were gaming apps. Sessions for games decreased by 16%, although Flurry's data also shows that gamers are more likely to spend money than mobile users in other categories.
Sports, photography and personalization apps also saw sessions decrease, each by 8%.
According to comScore's latest global mobile report, 59% of minutes spend online in Canada are spent on mobile, out-ranking nations such as the U.K., India and Germany
Canadian