CIBC partners with Buyers Bootcamp
Scott McGillivray is back to help flip houses with the financial institution carrying its five-year HGTV partnership forward.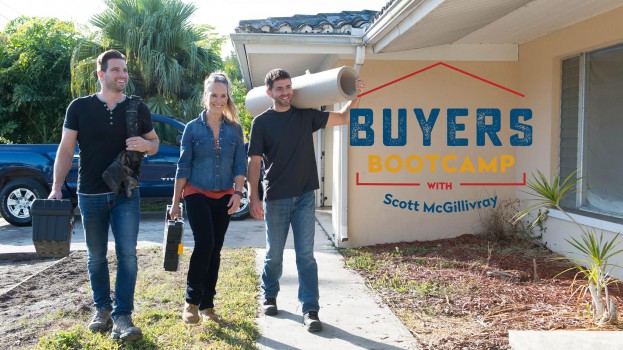 Corus Entertainment is readying the launch of a new series starring one of its most popular hosts with support from a familiar sponsor.
Scott McGillivray will host Buyers Bootcamp, a new 10-episode series on HGTV premiering April 1 at 9 p.m. EST. The hour-long series (based on a special that aired in 2016) follows McGillivray working with first-time home flippers as he lends expertise on renovation, real estate and investment.
The series' exclusive sponsor is CIBC, continuing its five-year partnership with HGTV Canada. The financial institution will integrate into the series' linear content, and be the centre of digital-first content on the series' website, with weekly videos posted on HGTV Canada's social platforms giving viewers helpful investment tips.
Each episode will see McGillivray tour two potential partners' homes to identify what needs to be done to get the biggest return on investment once the houses are resold. Once the stronger of the two is selected, McGillivray personally invests in the project and leads the charge in tackling the renovation, with the episode culminating in an open house.
McGillivray has been the star of various home reno shows such as Moving the McGillivrays and Home to Win (set to return for a third season in April). Moving the McGillivrays also featured a CIBC integration.
Buyers Bootcamp will also air in the U.S. starting March 3 at 10 p.m. EST on the Scripps-owned DIY Network.