The Oscars take the week: Numeris
Despite drops from last year, the ceremony still out-performed powerhouses like Big Bang and Young Sheldon.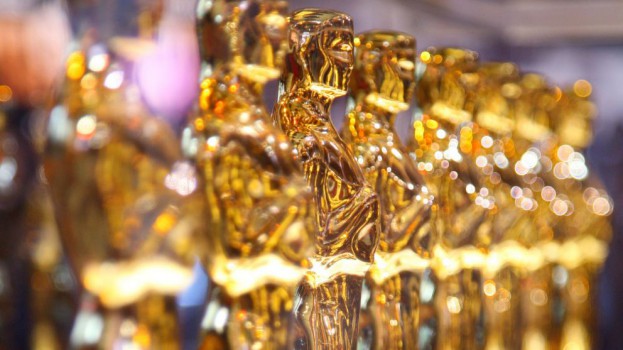 With the PyeongChang Games behind us and the standard primetime TV schedule once again operating in full force, there were some familiar faces back on top of the Numeris charts.
But the highest average minute audience (2+) for the week of Feb. 26 to March 4 still went to a star-studded special event. The Academy Awards on CTV took in a final average of 4.73 million viewers. Despite being a drop from last year's total (5.8 million viewers), the Oscars managed to capture the attention of more Canadians than any other single-night program.
The powerhouse trio of The Big Bang Theory, Young Sheldon and The Good Doctor, all on CTV, filled the second, third and fourth spots for the week respectively. Rounding out the top was Survivor on Global.
The Oscars took every Anglophone market by a long shot. In Quebec, reality competition show La Voix was the big winner, growing its audience to 2.06 million (up from 2.03 million).
Canada
1. The Academy Awards on CTV Sunday at 8 p.m.: 4.73 million viewers
2. The Big Bang Theory on CTV Thursday at 8 p.m.: 3.36 million viewers
3. Young Sheldon on CTV Thursday at 8:31 p.m.: 2.82 million viewers
4. The Good Doctor on CTV Monday at 10:01 p.m.: 2.79 million viewers
5. Survivor on Global Wednesday at 8 p.m.: 2.25 million viewers
Montreal (Anglophone)
1. The Academy Awards on CTV Sunday at 8 p.m.: 187,000 viewers
2. The Big Bang Theory on CTV Thursday at 8 p.m.: 125,000 viewers
3. Young Sheldon on CTV Thursday at 8:31 p.m.: 98,000 viewers
4. The Academy Awards Pre-Show on CTV Sunday at 6:30 p.m.: 94,000 viewers
5. This is Us on CTV Tuesday at 9 p.m.: 88,000 viewers
Quebec (Francophone)
1. La Voix on TVA Sunday at 7 p.m.: 2.06 million viewers
2. Fugueuse on TVA Monday at 9 p.m.: 1.89 million viewers
3. Unité 9  on SRC Tuesday at 8 p.m.: 1.49 million viewers
4. La vraie nature on TVA Sunday at 9;15 p.m.: 1.31 million viewers
5. L'échappée on TVA Monday at 8 p.m.: 1.22 million viewers
Toronto/Hamilton
1. The Academy Awards on CTV Sunday at 8 p.m.: 1.52 million viewers
2. The Big Bang Theory on CTV Thursday at 8 p.m.: 751,000 viewers
3. The Academy Awards Pre-Show on CTV Sunday at 6:30 p.m.: 687,000 viewers
4. Young Sheldon on CTV Thursday at 8:31 p.m.: 666,000 viewers
5. The Good Doctor on CTV Monday at 10:01 p.m.: 652,000 viewers
Edmonton
1. The Academy Awards on CTV Sunday at 6 p.m.: 142,000 viewers
2. The Big Bang Theory on CTV Thursday at 9 p.m.: 133,000 viewers
3. Young Sheldon on CTV Thursday at 8:31 p.m.: 125,000 viewers
4. MacGyver on Global Friday at 9 p.m.: 98,000 viewers
5. Hawaii Five-O on Global Friday at 10 p.m.: 79,000 viewers
Calgary
1. The Academy Awards on CTV Sunday at 6 p.m.: 201,000 viewers
2. The Big Bang Theory on CTV Thursday at 9 p.m.: 155,000 viewers
3. Young Sheldon on CTV Thursday at 8:31 p.m.: 149,000 viewers
4. The Good Doctor on CTV Monday at 8:01 p.m.: 126,000 viewers
5. NCIS on Global Tuesday at 9 p.m.: 89,000 viewers
Vancouver/Victoria
1. The Academy Awards on CTV Sunday at 5 p.m.: 562,000 viewers
2. The Big Bang Theory on CTV Thursday at 8 p.m.: 212,000 viewers
3. The Good Doctor on CTV Monday at 10:01 p.m.: 207,000 viewers
4. Survivor on Global Wednesday at 8 p.m.: 186,000 viewers
5. Bull on Global Tuesday at 9 p.m.: 181,000 viewers