Snapchat expands its targeting capabilities
New features allow advertisers to serve ads based on users' current locations.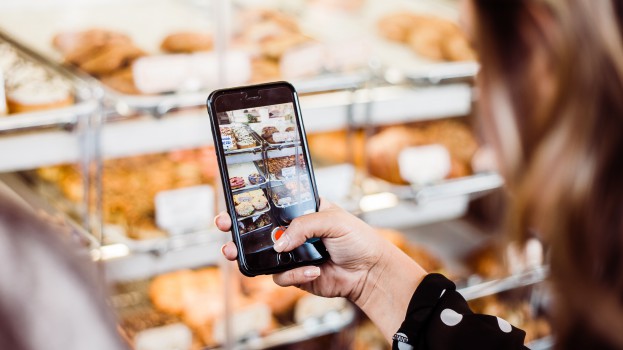 Canadian marketers using Snapchat now have access to a new targeting feature for its self-serve tool: radius targeting.
The new radius targeting ability lets advertisers target their Snap Ads and sponsored filters around a specific geographic point, such as a particular retail store. The radius can be set from one to 100 km, and can target groups of 1,000 users or more.
The addition is rooted in the insight that Snapchat users frequently use the app an average open of 25 times per day while they are "on the go" (80% of the community has used the app at a restaurant, 67% at a shopping mall, 60% at a movie theatre, 50% at a gym, 49% at an airport, according to data provided by Snap) and many choose to share their location.
The company has also announced that location categories will soon come to Canada. In the U.S., location categories are currently being tested with 150 different categories such as movie theatres, post-secondary institutions, sports stadiums and hair salons.
Both offerings are accessible through Snapchat's self-serve ads tool.
In the U.S., Snapchat is also beta testing foot traffic insights, which gives bricks-and-mortar brands insights into which Snapchat users have visited their location.