Snapchat debuts group chat as user backlash continues
Snapchat has rolled out a steady stream of new features in an effort to win back users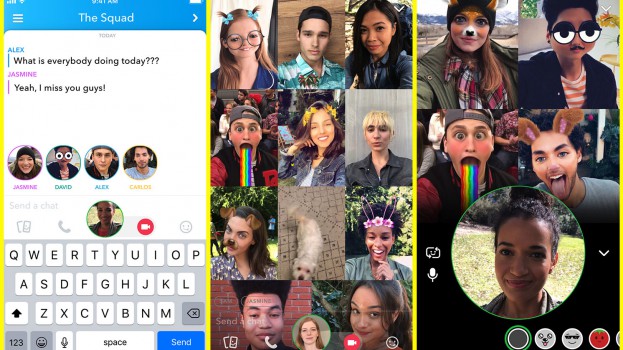 Snapchat has been working overtime to win over new and established users with new features after their recent app redesign was met with widespread backlash.
The newest feature, which will be released globally this week, allows users to participate in group video chats with up to 16 fellow snappers. The Tuesday announcement follows hot on the heels of several other updates, including Explore, which debuted in late March and lets users share their location on Snap Map, and the implementation of @ tags that let users mention each other in posts.
In March of last year, Snapchat was valued at $30 billion. As of their latest quarterly report from February, their daily active users increased nearly 9 million from the previous quarter,  or 5%, reaching 187 million. That translated to year-over-year increase in daily active users by 28.8 million or 18%. (Facebook reported only 2% user growth year-over-year.)
Related
· Snapchat expands its targeting capabilities
However, Snapchat's subsequent February redesign was met with an onslaught of frustrated users who found that app so difficult to navigate that over a million of them (and counting) signed a petition demanding Snap remove the update.
The market will have to wait to see if the redesign actually took a toll on daily user numbers, but industry watchers are paying close attention given some of the headlines generated by the service's more prominent users. Kylie Jenner certainly wasn't a fan of the redesign, Tweeting: "sooo does anyone else not open Snapchat anymore? Or is it just me… ugh this is so sad." The Feb. 21 post, which reached the reality star's 25 million followers, caused a market value loss of approximately $1.3 billion.
Snapchat has also embarked on its first TV campaign, debuting creative at the end of March that shows many of the new features being used by a wide range of consumers.