Infinite Dial examines Canadian audio habits
Edison Research's Infinite Dial study has debuted in Canada, tracking everything from how many radios people own to which streamer they use most often.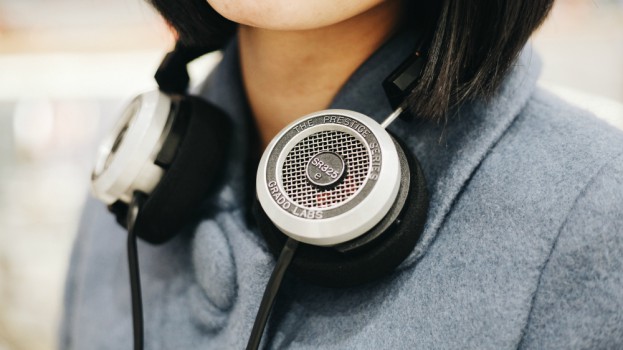 How many Canadians still own radios in their homes? Does Spotify really have a stronghold on the streaming market? If data costs go down, will that affect what we listen to in the car?
Those are some of the questions that rose from Edison Research's Infinite Dial study. The study was sponsored by audio tech company Triton Digital and aimed to get a pulse on Canada's ever-changing audio habits.
This was the first Canadian edition of Infinite Dial, which has operated in the U.S. since 1998. Like its American counterpart, Infinite Dial is conducted through phone surveys of 1,000 people age 18 and up.
Here's what they found.
In the home, in the pocket
Just over three-quarters (76%) of Canadian respondents said they owned a smartphone, which lagged U.S. rates (82%). Unsurprisingly, smartphone ownership tracks highest in the 18-to-34 age bracket at 97%. Internet-connected TV (which includes connected TV devices like AppleTV, smart TV sets and connected gaming consoles) are in 54% of surveyed households, and tablets followed closely at 49%, tracking highest among the 35 to 65 demographic at 62%.
In terms of smart home speakers, only 8% of Canadians reported owning one. Of that group, 63% own Google Home and 30% own an Amazon Alexa speaker.
Google Home boasts the highest market awareness at 54%, while Amazon's Alexa stood at 46%. Edison SVP Tom Webster noted that the reverse is true in the U.S., with Alexa tracking at 70% awareness versus Google's 56%. Edison noted Alexa's later smart speaker release in Canada might account for this.
For traditional radio, 63% of respondents own one to three radios in their home (not including those in their cars). Another 29% did not own a radio at all, and more than half of respondents aged 18 to 54 were radio-less.
However, Webster noted that this doesn't mean no one is listening to the radio at home. "Certainly they can access it through online radio, connected TVs and other devices."
Online
More than half of respondents (57%) had listened to an online music service in the last month, and 49% listen weekly.
"That means it's a pretty high conversion," said Webster. "Many people who are sampling online audio are making it a habit."
Spotify leads for awareness at 64%, closely followed by Apple Music (62%) and Google Play (58%). Aggregator service iHeartRadio came in fourth at 43% (significantly less than the 66% brand awareness in the U.S.). CBC Music came in at 35%, and Montreal-based Stingray came in 33%. (Stingray is an ad-free service made available via mobile service providers.)
Webster noted that despite Stingray's lower awareness, it was something of an anomaly – sixth place overall for awareness, but second place for regular listening. Webster pointed out that 12% of respondents had listened to Stingray in the last month (ranking second behind Spotify at 19%) and 7% had listened in the last week (third behind Spotify at 16% and Apple Music at 11%).
The conclusion, according to Webster, was that Stingray "punches way above its weight when it comes to awareness and music."
When asked what music service they listened to most often, 26% of respondents said Spotify – and while Webster noted that it was undeniably the most popular, he said there was nothing indicating that Spotify couldn't be knocked from its perch. "It's not the majority," he said. "It's not even what I'd call a strong plurality."
Apple Music came in second at 16%, with Stingray and Google Play Music tied at 14% and CBC Music at 8%.
Nearly 50% of people surveyed had used YouTube to listen to music in the last week.
In the car
The survey respondents are still loyal to radio when it comes to driving. When asked what they listened to in the car, 83% said AM/FM radio.
None of thee remaining audio option in the survey came close to that level of adoption: CD players (49%), digital music devices (40%), podcasts (22%), satellite radio (12) and online radio (11%).
Webster noted that digital options are likely more popular in the U.S. because of lower data prices for streaming, and the higher prevalence of satellite radio.
Podcasts
The study showed that while podcasting is not as popular as online music streaming, it's no longer a niche. Just over 60% of respondents were familiar with the term podcasting, although Webster pointed out that familiarity is not adoption. "They might not have necessarily understood or had the right idea of what podcasting was."
In the last month, 28% of respondents had listened to podcasts – 41% of those 18 to 34. Nineteen per cent had listened in the last week. Men also tended to be heavier podcast listeners.