How are Facebook concerns affecting interactions with brands?
Audience Insights research shows that some Canadians are seriously rethinking the way they react to ads and pages on the platform.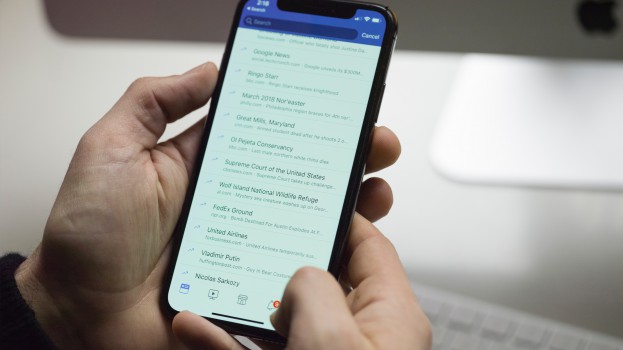 Following the Cambridge Analytica data scandal, Canadians are much more aware of the value exchange of Facebook, according to a recent study by Audience Insights.
Audience Insights surveyed 1,510 Canadians in early April to see how their behaviours were changing regarding Facebook. The results, said Audience Insights president Jeff Vidler, indicate that Canadian social users are at a "watershed moment," and that advertisers need to pay attention.
Of the respondents, 65% said they're less likely to click on sponsored posts or ads for more information (23% "somewhat less likely" and 42% "much less likely"); 60% said they are less likely to interact with the pages of companies or brands (25% "somewhat less likely" and 35% "much less likely"). There was also less likelihood to share links or content from other sources (55% total) and using Facebook to log in to third-party sites (64% total).
"I think advertisers really need to take a close look at what these changes mean for them."
Facebook hasn't announced many major changes to its user-facing operations – yet. While the social media site has placed some new restrictions on its API and that of sister app Instagram, mostly related to retargeting and what data advertisers have access to, some in the industry believe those changes aren't a cause for concern.
While founder Mark Zuckerberg, who testified before U.S. congress on the company's data and privacy policies this week, has not actually stated that there is a paid version of Facebook in the works, several publications such as Re/Code and The Verge have zeroed in on his remarks on Wednesday that "there will always be a version of Facebook that is free," as if to suggest there could be a paid tier of Facebook in the future.
A Re/Code poll indicated that most respondents (41.6%) would only want to pay between $1 and $5 per month for the as-yet-hypothetical service,  but some (11.6%) would be willing to pay higher than $15 per month.
The mere fact that these ideas like this are being discussed is telling, said Vidler.
"It gives pause of concern for advertisers," he told MiC. "Users are less likely – some a little less, some much less likely – to interact with brands online, either by clicking on sponsored posts or interacting with pages."
He noted that aside from behavioural changes, many have already changed their privacy settings. He noted that the millennial respondents were "much more savvy" with that, with 32% of the 18 to 34-year-old respondents either changing their privacy settings. However, people in the older demographic (55+) are less likely than younger users to engage with brands on Facebook (52% in this age group say they will be less likely to click on ads). Overall, Vidler said, this scandal isn't something Canadians are likely to forget about soon.
"This is much more than the 24-hour news cycle stuff. This is changing the landscape."
The study also indicated that this caution could affect other digital giants in the ecosystem. One-third of respondents familiar with the story said it's making them more reluctant to engage with Google and Amazon (32% and 35% respectively) and 49% say the scandal has made them less likely to engage with the websites or apps of other companies or brands.