iHeartRadio partners with the Boots and Hearts fest
Boots and Hearts Radio will feature country music favourites performing at the August festival.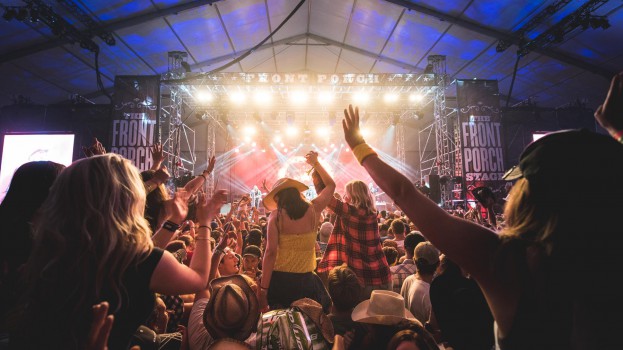 Canadian country music festival, Boots and Hearts, has made iHeartRadio its official radio partner, launching Boots and Hearts Radio for its summer event.
The new station will feature the music of artists performing at the event, which runs Aug. 9 to 12, as well as at past festivals. Some favourites include Florida Georgia Line, Alan Jackson and Brett Young. No end date has been set for the station, according to an iHeartRadio spokesperson.
Held annually in the southern Ontario town of Oro-Medonte, Boots and Hearts is Canada's largest country music festival, with its 2016 event having attracted more than 40,000 attendees.
"This new station is a one-stop shop for fervent festival-goers looking to connect with their favourite artists and learn more about ticketing, festival culture, single day line-ups, and more," Rob Farina, head of radio content, strategy at iHeartRadio, said in a statement.
iHeartRadio Canada — which has 1.8 million listeners and over one billion downloads — will also host live coverage from the fest including interviews and festival updates, which will air on multiple Bell Media country radio stations.
Although Boots and Hearts Radio will be formally commercial-free, the festival itself has signed on high-profile sponsors such as Coors, Chevrolet, SiriusXM, Monster, Weather Guard and Jack Daniels.
Fans can either purchase single-day tickets (beginning April 20) or attend the full four-day fest, which brings together 40 artists for 60 hours of live entertainment.
Last month, iHeartRadio's parent company iHeartMedia filed for Chapter 11 bankruptcy protection in the U.S. The brand's Canadian chapter, however, remains unaffected.