Sheldon stays on top: Numeris
The Big Bang Theory and its prequel captured the attention of every Anglophone market in Canada.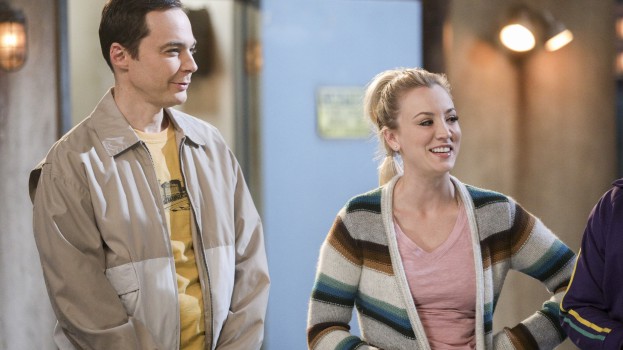 For the fifth week in a row, The Big Bang Theory and Young Sheldon were the top-two single-night TV programs in Canada, in terms of average audience. For the week of April 30 to May 6, Big Bang garnered an average audience of 3.18 million viewers, while Young Sheldon took 2.38 million.
The two CTV comedies have reigned supreme for most of the season. The Big Bang Theory has yet to be outranked by a scripted TV show during its seasonal run, and Young Sheldon has been the consistent second-place finisher since the finale of The Good Doctor.
The two comedies were followed by three of Global's top shows, NCIS, Survivor and Bull.
Regionally, Big Bang topped every Anglophone market, while Young Sheldon cracked every top-five. NCIS and Survivor also rocked most markets.
Canada
1. The Big Bang Theory on CTV Thursday at 8 p.m.: 3.18 million viewers
2. Young Sheldon on CTV Thursday at 8:31 p.m.: 2.38 million viewers
3. NCIS on Global Tuesday at 8 p.m.: 2.05 million viewers
4. Survivor on Global Wednesday at 8 p.m.: 1.93 million viewers
5. Bull on Global Tuesday at 9 p.m.: 1.72 million viewers
Montreal (Anglophone)
1. The Big Bang Theory on CTV Thursday at 8 p.m.: 101,000 viewers
T2. Young Sheldon on CTV Thursday at 8:31 p.m.: 85,000 viewers
T2. Law and Order: SVU on CTV Wednesday at 9 p.m.: 85,000 viewers
4. Roseanne on CTV Tuesday at 8 p.m.: 69,000 viewers
5. Designated Survivor on CTV Wednesday at 10 p.m.: 58,000 viewers
Quebec (Francophone)
1. La Voix on TVA Sunday at 7 p.m.: 2.17 million viewers
2. Conversation secrète on TVA Sunday at 9:27 p.m.: 1.12 million viewers
3. Vlog on TVA Sunday at 6:30 p.m.: 945,000 viewers
4. La poule aux oeufs d'or on TVA Wednesday at 7:30 p.m.: 890,000 viewers
5. Tout le monde en parle on SRC Sunday at 8 p.m.: 856,000 viewers
Toronto/Hamilton
1. The Big Bang Theory on CTV Thursday at 8 p.m.: 704,000 viewers
2. Young Sheldon on CTV Thursday at 8:31 p.m.: 569,000 viewers
3. Survivor on Global Wednesday at 8 p.m.: 411,000 viewers
4. NCIS on Global Tuesday at 8 p.m.: 385,000 viewers
5. Bull on Global Tuesday at 9 p.m.: 373,000 viewers
Edmonton
1. The Big Bang Theory on CTV Thursday at 9 p.m.: 151,000 viewers
2. Young Sheldon on CTV Thursday at 9:31 p.m.: 117,000 viewers
3. MacGyver on Global Friday at 9 p.m.: 101,000 viewers
4. NCIS on Global Tuesday at 9 p.m.: 82,000 viewers
5. Hawaii Five-O on Global Friday at 10 p.m.: 81,000 viewers
Calgary
1. The Big Bang Theory on CTV Thursday at 9 p.m.: 158,000 viewers
2. NCIS on Global Tuesday at 9 p.m.: 107,000 viewers
3. Young Sheldon on CTV Thursday at 9:31 p.m.: 105,000 viewers
4. Bull on Global Tuesday at 10 p.m.: 95,000 viewers
5. Survivor on Global Wednesday at 9 p.m.: 79,000 viewers
Vancouver/Victoria
1. The Big Bang Theory on CTV Thursday at 9 p.m.: 226,000 viewers
2. Bull on Global Tuesday at 9 p.m.: 186,000 viewers
3. Survivor on Global Wednesday at 8 p.m.: 183,000 viewers
4. NCIS on Global Tuesday at 8 p.m.: 169,000 viewers
5. Young Sheldon on CTV Thursday at 8:31 p.m.: 168,000 viewers