Tessa Ohlendorf on where Canada's data talk goes from here
Cadreon Canada's managing director says that just because data is a trending topic doesn't mean it's overrated.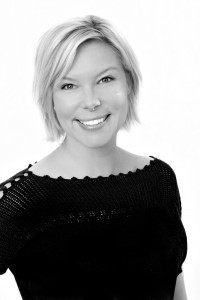 At last week's AdTech Canada event hosted by strategy, hardly a minute passed without hearing the word "data."
For some, data is the new oil – rich with potential for hyper-targeted campaigns, defined results and a clear path toward re-targeting. For others, such as keynote speaker Rishad Tobaccowala (chief growth officer at Publicis Groupe), the hype around data is (in Tobaccowala's words), "bullshit."
Erica Schmidt, global CEO of IPG Mediabrands agency Cadreon, appeared before the audience to give a fireside chat around how agencies and brands are coping with the state of data in 2018 – and how many are getting around the alleged "walled gardens" with their own data and insights. She also spoke about how agencies are using data to advance TV buys using practices similar to programmatic.
Speaking to MiC after the event, Schmidt's Cadreon colleague Tessa Ohlendorf (who serves as the agency's managing director for Canada) delved further into the data talk, touching on the challenges in data that are unique to Canada – specifically, how agencies are dealing with the fact that there's not nearly as much of it.
"Everybody's looking to either keep their data – as is the case with Facebook and Google – or find new sources of data," she said. "Because we [Cadreon] are not in a position of owning data, we have to work with other solutions to meet the needs of advertisers in these circumstances."
The lack of owned data prompted Cadreon to introduce its Canadian product Amp, which allows advertisers to input and apply more data to campaigns. She said this is necessary because the data landscape in Canada is quite different from that in the U.S. "We don't have the same robust third-party data that has been prevalent in the U.S. for several years," she said. "Third-party data is what's been making it easier for the U.S. to run data-driven campaigns. And because we don't take an ownership stance in data, we're looking at putting together clients and licensing other data sources."
Ohlendorf acknowledged that while some advertisers might be enamoured with data for the sake of data ("We've seen clients say, 'Oh, we need a DMP!' when in fact they don't need it at all," she said), the fascination with it is well-deserved. "We've seen massive improvements on campaigns where we've actually been able to target the correct audience," she said.
She used the example of people who intended to make auto purchases. "With the third-party data we're able to get from various sources, we can put people into different buckets, including the 'intenders' group. We don't always have influence over the ways we create those groups… but the better indicator that someone might be an intender, the results definitely show an increase [in return]."
Another advancement affected by Canada's lack of third-party data – and a few other factors – is the ability to integrate programmatic and addressable television to the extent that broadcasters are aiming for in the U.S.
Programmatic television began as a big promise during the 2016 Upfronts, but has since endured some criticism for not being a "true programmatic," its abilities not being truly defined and the necessary infrastructure simply not being where it needs to be. Some broadcasters have also softened the labels of their former programmatic offering, giving them names such as "P-TV" and "advanced television."
But Ohlendorf said there's still virtue in the practice, and that naysayers need to realize that just because the label isn't "programmatic" doesn't mean serious progress hasn't been made.
"Some people seem to think we're not doing advanced TV in Canada," she said. "I want to dispel that myth. It's in its early stages, but we're currently testing with a broadcaster." To buy linear television through the use of software platforms that integrate data is possible, she said, albeit still in its early days. The growth will come, she said, when the broadcaster side becomes more active in the practice. "We're still able to go into a platform, apply data segments and use that to execute on our plan."