People moves: MiQ, MediaFace and more
Plus, Jam Van has hired a new senior account coordinator who will head PR for the company.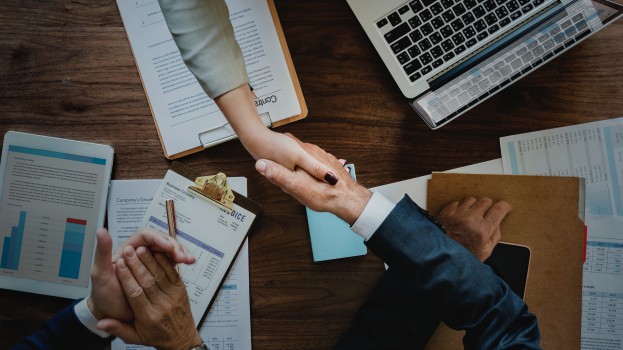 MiQ adds four
MiQ, formerly known as Media iQ, has added four new employees to its Canadian operation. Ian MacDonald, who previously worked as the senior client partner with Adobe, joins as senior sales manager. Wade Kuiken-Rogers, previously director of strategy and marketplace solutions at Exchange Lab, joins as senior strategy director for MiQ. John Erhart is the company's new VP of technology and previously served as director of programmatic sales at Oath. Finally, Isabelle St-Amour has become MiQ's first Eastern Canada hire, coming in as senior east coast sales director. St-Amour previously worked as director of sales at SlimCut.
MiQ, which specializes in marketing intelligence, recently rebranded from Media iQ and adopted a new stance as a marketing intelligence company as part of an attempt to shift away from simply being seen as a data and analytics company. The company is aiming to increase its client base by offering businesses actionable insights, whether that's across their media offering, analytics solutions or tech platforms that result in transformative business decisions.
MediaFace staffs up for marketing, content arms
Toronto-based content company MediaFace has hired six new team members as part of a focus on transformation. The full-service agency, which focuses primarily on creating and buying custom content spots in place of traditional ads, is staffing up in roles that focus on diversifying and promoting its offering.
Silvana Aceto, whose experience includes nearly 20 years of work as a broadcast journalist and a communications professional, will serve as marketing and communications manager. Nancy Lee Martin will take on the newly created role of operations manager. She has both B2B and B2C marketing experience, and will manage communications and client relations.
On the content side, Sarah Senior will work as a senior producer. Originally from the U.K., Senior will focus specifically on video work for clients. Nicky Mulowa will also work as a producer, producing mini-docs, features and reporter-style stories in both English and French. Finally, Alex de Freitas will serve as the agency's new senior graphic designer.
New Jam Van hire takes on client work and PR
Anna Chaluppa has joined the team at experiential ad agency Jam Van as a new senior account coordinator. On top of coordinating campaigns for advertisers, Chaluppa is now taking over media relations for the company. Chaluppa recently relocated to Canada from Berlin, where she worked as a PR manager at marketing agency Exit Media. Jam Van's recent executions include a musical performance for Twentieth Century Fox Canada, a travelling "recovery zone" for Motrin and a guerrilla art installation for Subway.