Boston Pizza refines its sponsorship approach
The QSR focuses on family-dedicated activations for its sports partnerships that span hockey, baseball and football.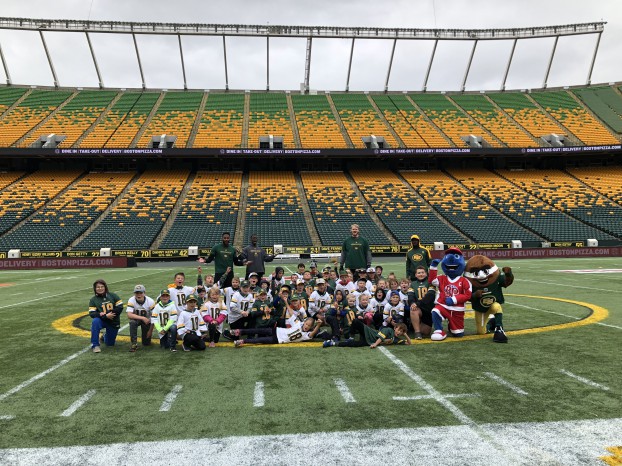 Boston Pizza recently partnered with the Edmonton Eskimos to bring its annual youth promotion to football fans in northern Alberta.
The promotion gave 64 youth the opportunity to play at Edmonton's Commonwealth Stadium on July 14, where they signed one-day contracts and were put through mock tryouts alongside four actual Edmonton Eskimos players Shaquille Cooper, Mason Woods, Bryant Mitchell and Nick Usher. The same promotion ran last fall.
The winners, who were selected at random after entering a ballot at Boston Pizza restaurants, were invited to chow down on a pizza lunch while they signed their names on the dotted line.
The brand has a large sponsorship portfolio with a mix of hockey, baseball and football in both regional and national sponsorship properties, having establishing partnerships with the Toronto Blue Jays' Jr Jays, Hockey Canada and four NHL western hockey teams including the Canucks, Edmonton Oilers, Calgary Flames and Winnipeg Jets.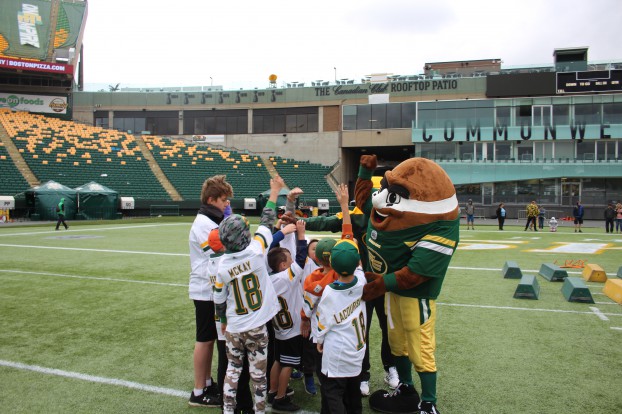 According to James Kawalecki, director of marketing at Boston Pizza, the activation was inspired by a similar partnership with the Oilers, in which young fans could become an "Oiler for a Day," which launched in 2016. And in April, after becoming the Winnipeg Jets' "official headquarters," the company created an activation that that took fans on a vintage trolly ride through Winnipeg, with the event featuring a DJ, former Jets player Thomas Steen and, of course, pizza.
"Over the years we've been refining our sponsorship approach to make sure that the activations are delivering a higher ROI, whether they be regional or national," Kawalecki told MiC, adding that all of its sports partnerships are now activated around youth and family. "These activations where we involve kids and families really do allow us to connect with our family demographic, which is a huge part of our restaurant."
Promotion of the campaign was executed by FleishmanHillard HighRoad.