Netflix's growth in Canada set to slow: study
The SVOD's growth rate will be outpaced by that of the overall OTT industry in Canada, according to eMarketer.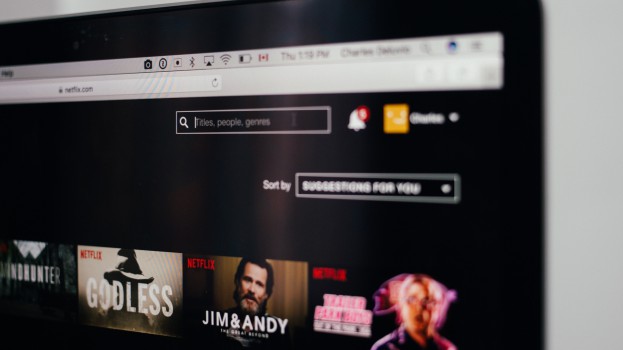 By next year, almost half of Canadians will subscribe to an OTT service, eMarketer predicts.
The global analytics company released its latest forecast on OTT usage, which is based on quantitative and qualitative analysis from various research firms, government agencies, media businesses and public companies.
This year, OTT video viewership in Canada will grow by 9.7%, according to eMarketer, which will represent a reach of 17.4 million Canadians. Of those viewers, Netflix will capture more than 75% of those users, or a total of 36% of the country's population. However, as OTT options in Canada grow, Netflix's share of OTT users in the country is set to decrease slightly over the years.
In 2017, eMarketer found that there were 12.1 million Netflix users in Canada, representing 76.5% of all OTT users in the country. By year-end 2018, Netflix's userbase will have grown to 13.3 million, but that represents only 76.4% of all OTT users. The Netflix user base will keep rising (up to 14.9 million by 2022) but by that year, its OTT share will have gone down to 71.3%, eMarketer predicts.
While eMarketer did not measure the popularity of other OTT services in Canada, the country does have some Netflix competitors, including Bell Media's CraveTV and Amazon's Prime Video (which was only introduced in the market in 2016).
eMarketer also predicts that growth for the overall OTT market will slow as the services reach saturation in the market. By 2022, a predicted 53.4% of Canadians will subscribe to an OTT service, but that only represents a 2.1% growth from the previous year. That's compared to the estimated 8.8% increase between 2017 and 2018. Nevertheless, the general OTT market growth rate is outpacing Netflix's growth rate, which eMarketer believes will slow to 1.6% by 2022.
eMarketer senior analyst Paul Briggs said in a statement that the SVOD industry is undeniably presenting a challenge to what he calls "the broadcast and cable oligopoly in Canada, which has historically operated with little competition from abroad." To compete with the increasingly popular OTTs, Briggs said, "the domestic industry is reshaping how it packages content for fragmented viewing across live and linear TV, DVR and set-top box solutions for on-demand viewing."
Canada lags slightly behind the U.S. in terms of OTT penetration (which boasted 46.9% penetration in 2017 and is predicted to reach 57.3% by 2022), however eMarketer attributed this slightly higher rate to the greater number of OTT services available in the U.S., such as Hulu and YouTube TV (which is separate from the ad-free YouTube Premium product recently brought to Canada).