Daily active users shrink, revenue grows for Snapchat
News of the user decline saw the company's stock take a small hit.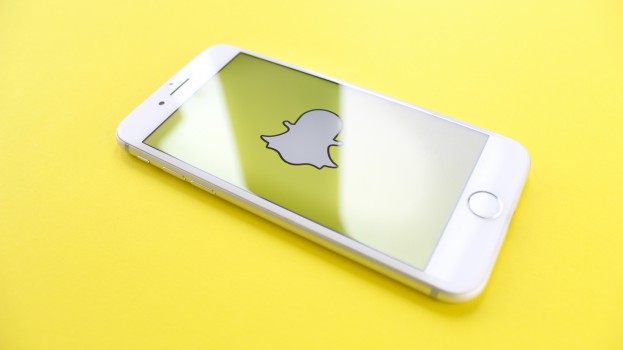 Snapchat parent company Snap had good news on Tuesday afternoon as it presented its Q2 financials. The company reported revenue of $262.3 million, up 44.4% year-over-year (beating expectations from Thomson Reuters IBES analysts, who initially placed an average estimate of $250.43 million for the quarter.) It also saw a 20% decrease in its net loss year-over-year, only shedding $353 million for the quarter.
But it fell short in its daily active users. Not only did Snapchat fall short of expectations for user growth (which were modest, with a predicted growth of two million users between the first and second quarters), it recorded its first-ever quarterly drop in users. Snap disclosed an average of 188 million daily active users for the quarter. While that represents an 8% growth from Q2 2017, that was down 1.5% from last quarter, when the app had a recorded 191 million users (growth of 2.9%).
The user drops came from every one of Snapchat's measured regions – North America (80 million, down from 81 million), Europe (61 million, down from 62 million) and the rest of the world (47 million, down from 48 million).
In a call to investors, CEO Evan Spiegal said the daily active users shrunk due to "a slightly lower frequency of use among our user base due to the disruption caused by our redesign." The redesign has drawn high-profile criticism, and Spiegal said the company has "addressed the biggest frustrations" with the new interface. He added that the redesign prompted an 8% increase in retention among users outside Snapchat's core millennial audience.
Snap also shared a monthly active user count (for the U.S. and Canada only) for the first time. According to the company, 100 million people across the two countries use the app once a month or more.
Despite lower daily users, Snapchat's increase in revenue per user has gone up; the company brings in an average of $1.4 million per user, up 34% year-over-year.
MiC spoke to Snap's Joe Strolz last week on the company's Canadian business. Strolz, the country manager for Canada, said the app currently reaches 10 million Canadians. He also said that the company wasn't bothered by Instagram's similar "Stories" format overtaking Snapchat in users, saying that Snapchat was no longer aiming for the "one-to-many" interaction of professional creators.
Snap has since added more offerings for advertisers and pivoted all its ads to an auction format. The pivot, said Strolz, allowed Snapchat to expand from just "lenses [and] upper brand-funnel-style executions" to include more targeted performance-based media.
News of Snap's user decline saw the company's stock take a small hit, falling to $12.22 per share following the market open on Wednesday (down from $13.10 at end-of-day Tuesday). However, Snap's current stock price of $12.30 is still higher than its one-year low of $10.50 per share.
Snapchat's slight dip in users falls in line with a similar pattern from Facebook, which reported user growth in Q2, but not as much growth as expected, causing the company's stock to fall by nearly 20% overnight to $176.26 per share. Twitter's stock also took a hit after it reported shrinkage among its monthly active users (although its ad revenue grew as well).