Bell Media banks on podcasts as it expands distribution
With the company's podcasts now on Spotify, Rob Farina tells MiC it's time to look at the potential of podcasts becoming a serious revenue driver.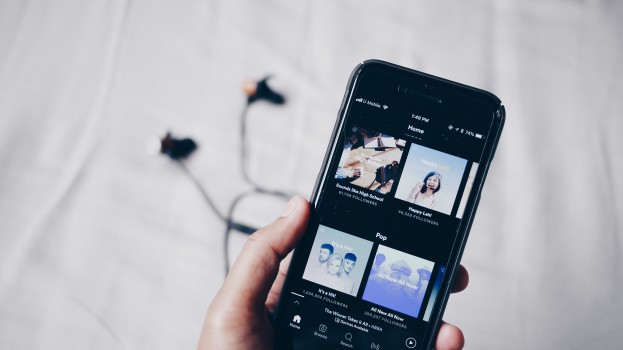 Bell Media wants to make podcasts a serious revenue driver.
Currently, its iHeartRadio Canada Podcast Network boasts more than 11,000 podcasts, which generate an average of one million hours of listening per month. The podcasts are currently distributed to platforms such as iTunes, Stitcher, Audible, Google Play and iHeart's own mobile app. But now, it's expanding the network once again – to Spotify.
All of Bell Media's audio shows will move to Spotify eventually, but starting today, the network's top 1o shows will appear on the streaming platform. This includes Much podcasts Mike on Much, Extra Gravy and How to Not, as well as a collection of TSN podcasts including The TSN Hockey Bobcast, TSN Overdrive and the network's most popular show, The Jay and Dan Podcast starring TSN anchors Jay Onrait and Dan O'Toole (who paired with Coors Light as a sponsor for the launch of their podcast).
Rob Farina, head of radio content, strategy and iHeartRadio at Bell Media told MiC that increasing the distribution of the company's podcast network is a critical part in turning podcasts into a serious revenue generator.
"No matter what, people are going to pick their devices of choice, and we have to be there on the platform where they want us," he said.
As of summer 2017, Apple claims to hold a 55% share of the podcast market. Analysts predict Spotify's share of podcasts to hit 15% by year-end, and it has seen growth since it first began testing podcasts in late 2016 (Apple has been in the podcast market for more than a decade). Neither platform release their Canada-specific user numbers, but Farina said with the evident growth of Spotify's popularity as a podcast platform, it was an ideal expansion opportunity.
Currently, ads are sold on the podcasts directly through Bell Media's sales team. However, said Farina, the company is currently looking at bringing in specialists who can help to better monetize the audio properties.
"One of the things the market is still getting its head around is, 'How do we move podcasts from a cottage industry and eventually help a company like Bell monetize podcasts?'"
Farina said Bell Media is looking to expand its podcast network in terms of content as well, and that it plans to announce a number of new shows featuring popular Canadian personalities later this month. While he said there's no one genre he wants to bolster the podcast network in – it currently features content ranging from sports and fashion to food and politics – he said he does want to ensure that podcasts remain a distinct media from radio (despite the company's obvious clout in the radio industry).
"We've seen types of podcasts where [radio companies] would package the best of the morning show and call that a podcast," he said. "We're really strident in staying away from that. We're making sure we're delivering a really reputable podcast offering that is unique in its own right."
The next step, said Farina, is generating major returns on that investment, which is where Bell Media is looking to tap into outside expertise.
Podcasting has seen a big lift in Canada – according to results from the Canadian Podcast Listener 2018 study, podcasts reach 20% more Canadians than they did last year. More and more Canadians are listening to podcasts on a weekly and even daily basis, according to the survey, signalling more engaged audiences.
Other podcasts in the Bell Media family come from RDS, CTV News, Bell Media Studios and more.