HGTV unveils fall lineup
No sponsors have been announced yet, but the specialty net's shows have previously integrated brands ranging from CPG to financial institutions.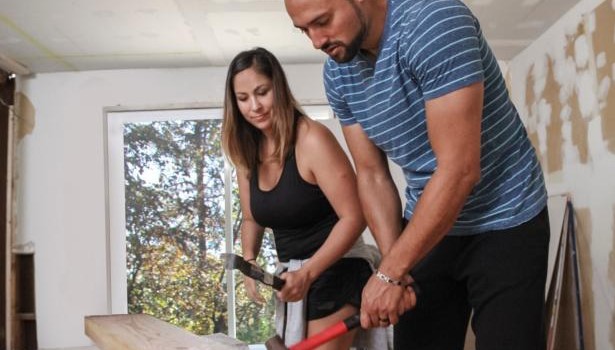 Corus specialty net HGTV Canada has announced a handful of new and returning series for its fall season.
New U.S. series Rustic Rehab (pictured) will premiere Aug. 29 at 10 p.m. The series follows two full-time renovators and parents who strive to make smart buys, perform quick and quality revamps and then turn a profit on the sale. Another new series, Hidden Potential, premieres Aug. 30 at 10 p.m. and follows host and designer Jasmine Roth as she transforms contractor-basic suburban homes into custom dream homes.
Canadian series Property Brothers will return for a new season Sept. 3 at 9 p.m., while Flip or Flop Atlanta will return Sept. 19 at 9 p.m. Oct. 24 marks the Canadian broadcast debut of Big City Charm, which focuses on morphing dilapidated properties being transformed into "treasures" for first-time homeowners.
HGTV will also produce digital-exclusive content for the show, including video.
Also coming to HGTV Canada this coming season Island of Brian (working title), starring Canadian reno guru Brian Baeumler, is set to premiere sometime in 2019.
While HGTV Canada has not yet announced brand partners for its upcoming fall shows, previous integrations include Rinox, Gentek, Leon's, Hunter Douglas, Benjamin Moore, Tempur-Pedic, ADT and Rockwool (Home to Win), CIBC (Buyers Bootcamp and Moving the McGillivrays) and Lowe's, Sherwin Williams, OxiClean, Vileda and IESCO (Brian Inc.).
The most common forms of integration on HGTV Canada's properties are by providing supplies for renovators and builders, as well as sponsoring digital vignettes and contests. However, beyond standard supplier integrations, HGTV shows have also been known to work with financial institutions on some series, such as the CIBC integrations on Buyers Bootcamp and Moving the McGillivrays. RBC recently signed a three-year deal with parent company Corus, as part of an effort to market its products and services to Canadian families. Integrations for both CIBC and RBC have included featuring financial experts from the banks offering advice on subjects from budgeting and home renovations to starting savings accounts for children.