Senate committee calls for changes to digital advertising rules
News Media Canada CEO John Hinds says the country's newspaper industry is growing increasingly frustrated.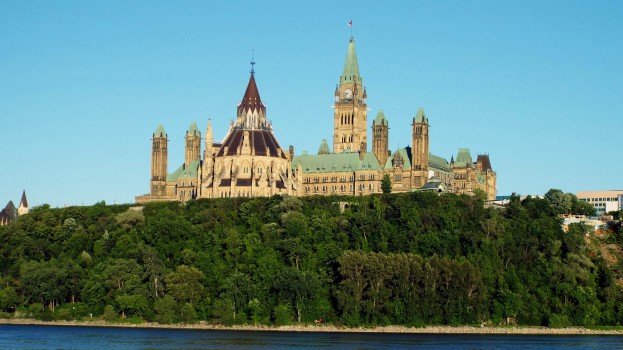 Another body has joined the chorus of those calling for changes to Canada's income tax act, which could impact advertisers who choose to buy media through foreign-owned digital properties.
The Senate Committee on Transport and Communications issued a report earlier this week recommending that the government study Section 19 of the country's Income Tax Act. Section 19 currently applies to cross-border print and television ad buys, which states that advertisers would not be able to deduct the expenses when advertising in these properties the same way they would with Canadian properties.
There has been a push in recent years to extend Section 19 to cover digital buys as well, meaning ad buys on Facebook, Google and the like would no longer be eligible for tax deductability. The goal, according to proponents, is to provide incentive for advertisers to buy on Canadian-owned digital properties, such as newspaper websites.
Senator David Tkachuk, chair of the committee, said in a statement that the country's news media industry is "desperately [looking] for a business model that will work in the internet era" and that reviewing the act will hopefully provide some solutions.
John Hinds, president and CEO of News Media Canada, appeared before the committee. He told MiC that the amendment is "really not a bold step," but is nevertheless an important symbolic issue.
He said he wasn't certain if the advertiser community would react poorly to the proposal, but in the past it has not been an issue for other mediums. "The rules have been followed in print for a long time, and there was never a backlash on the print side."
He added that the taxes would bring in more revenue for the government. "Hopefully, that revenue could be spent on improving the industry."
However, in terms of optimism that the review would result in change, Hinds was lukewarm.
"We're very frustrated as an industry," he says, noting that there's "no shortage of reports" from Canada and beyond – Public Policy Forum, Friends of Canadian Broadcasting and previous standing committees have all issued similar reports – calling for changes. "To date, the government has done almost nothing. We certainly urge them to act."
He noted that the government seems "unwilling to deal with the digital economy" overall, beyond just the news industry. Previous reports had appeared before former heritage minister Melanie Joly. However, MP Pablo Rodriguez recently replaced Joly in the post following a July cabinet shuffle.
The federal NDP recently came out in favour of amending the tax act and was the first federal party to do so. The Conservative Party of Canada has no official stance on the matter.