Amazing Race Canada approaches two million: Numeris
For the fifth straight week, Race made audience gains.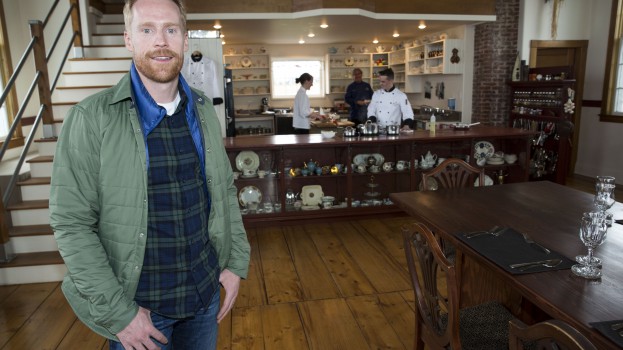 As the summer TV season hurdles toward the finish line, The Amazing Race Canada continues to gain momentum.
The CTV reality series pulled in an average minute audience of 1.94 million viewers, marking the fifth straight week its audience has risen. It topped the Numeris report for the week of Aug. 20 to Aug. 26, defeating all other single-night programs for the week.
The national top-five was all reality shows; Race was followed by both the Tuesday and Wednesday episodes of America's Got Talent (1.49 million and 1.33 million viewers, respectively), then by the Sunday and Thursday episodes of Big Brother (which nearly tied at 1.323 million and 1.32 million viewers).
Despite Race's top national finish, most of the major regional Anglophone markets preferred to tune into America's Got Talent for the week. Calgary was the only Anglo market in which Race came out on top.
Although unscripted content generally pulls in higher audiences for summer TV, in numerous markets (Toronto, Edmonton and Vancouver), reruns of The Big Bang Theory brought in enough views to crack the top-five. Elementary also hit the top-five in Calgary and Vancouver.
Canada
1. The Amazing Race Canada on CTV Tuesday at 8 p.m.: 1.94 million viewers
2. America's Got Talent on City Tuesday at 8 p.m.: 1.49 million viewers
3. America's Got Talent on City Wednesday at 8 p.m.: 1.33 million viewers
4. Big Brother on Global Sunday at 8 p.m.: 1.323 million viewers
5. Big Brother on Global Thursday at 9 p.m.: 1.32 million viewers
Montreal (Anglophone)
1. America's Got Talent on City Tuesday at 8 p.m.: 74,000 viewers
2. America's Got Talent on City Wednesday at 8 p.m.: 72,000 viewers
3. The Amazing Race Canada on CTV Tuesday at 8 p.m.: 56,000 viewers
4. American Ninja Warrior on CTV Monday at 8 p.m.: 49,000 viewers
5. Masterchef on CTV Wednesday at 8 p.m.: 42,000 viewers
Quebec (Francophone)

1. La poule aux oeufs d'or on TVA Wednesday at 7 p.m.: 975,000 viewers
2. Lise Dion, le temps qui court on TVA Tuesday at 9 p.m.: 648,000 viewers
3. Viens-tu faire un tour? on SRC Sunday at 8 p.m.: 598,000 viewers
4. Epicerie on SRC Wednesday at 7:30 p.m.: 558,000 viewers
5. A l'affiche dimanche on TVA Sunday at 6:30 p.m.: 539,000 viewers
Toronto/Hamilton
1. America's Got Talent on City Tuesday at 8 p.m.: 388,000 viewers
2. America's Got Talent on City Wednesday at 8 p.m.: 354,000 viewers
3. The Amazing Race Canada on CTV Tuesday at 8 p.m.: 320,000 viewers
4. Masterchef on CTV Wednesday at 8 p.m.: 304,000 viewers
5. The Big Bang Theory on CTV Thursday at 8 p.m.: 291,000 viewers
Edmonton

1. America's Got Talent on City Tuesday at 9 p.m.: 78,000 viewers
2. The Big Bang Theory on CTV Thursday at 9 p.m.: 71,000 viewers
3. The Amazing Race Canada on CTV Tuesday at 9 p.m.: 68,000 viewers
4. Big Brother on Global Wednesday at 9 p.m.: 60,000 viewers
5. Big Brother on Global Sunday at 9 p.m.: 55,000 viewers
Calgary

1. The Amazing Race Canada on CTV Tuesday at 9 p.m.: 85,000 viewers
2. America's Got Talent on City Tuesday at 9 p.m.: 66,000 viewers
3. Masterchef on CTV Wednesday at 9 p.m.: 60,000 viewers
4. Elementary on Global Monday at 8 p.m.: 53,000 viewers
5. America's Got Talent on City Wednesday at 9 p.m.: 47,000 viewers
Vancouver/Victoria
1. America's Got Talent on City Wednesday at 8 p.m.: 205,000 viewers
2. America's Got Talent on City Tuesday at 8 p.m.: 174,000 viewers
3. The Amazing Race Canada on CTV Tuesday at 8 p.m.: 143,000 viewers
4. The Big Bang Theory on CTV Thursday at 8 p.m.: 123,000 viewers
5. Elementary on Global Monday at 10 p.m.: 111,000 viewers