Stingray reveals growth strategy behind new hire
CRO David Purdy on how the tech company's new SVP of ad sales Ryan Fuss will help drive growth beyond Canada.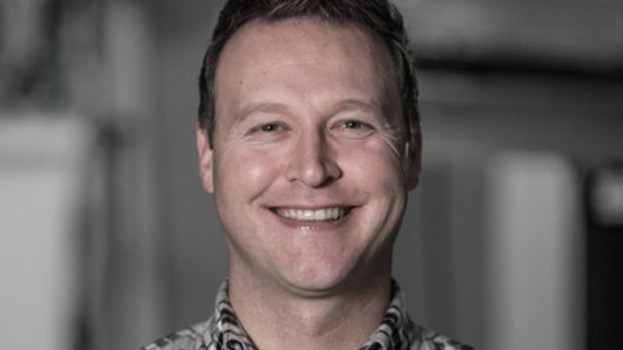 Stingray Digital Group has made another major hire, adding former Vice Media CRO, Ryan Fuss, as its SVP of ad sales.
It's the latest move for the Montreal-based music and video service, which, according to CRO David Purdy, has its sights set well beyond the Canadian market.
This is the second time since August that Stingray has tapped a Vice Canada executive alumni, with Purdy leaving his role as chief international growth officer to join Stingray late last month.
There's no doubt the company has growth on its radar, having entered the radio broadcasting market in May with the acquisition of  Newfoundland Capital Corporation (NCC) at a value of $506 million.
Fuss, who starts in his new position October 1, outlined his duties to MiC: he will work with domestic and global brands, advertisers and agencies, offering them access to the company's "eventual" ad-supported assets. He said the company, which generates most of its revenue through per-subscriber payments from telcos, has plans to monetize its existing businesses "through some type of advertising offering still to be determined."
His own mission is to "bring advertising to the forefront of [Stingray's] business."
Speaking with MiC, Purdy identified several areas Stingray wants to lean into, including international expansion, mobile deployment, subscription products and, of course, advertising.
"Being able to effectively monetize things like sponsorship and advertising are going to be critical," Purdy said. "That's where somebody like Ryan Fuss excels in term of introducing advertising, sponsorship [and] media revenue into new models that have not necessarily been defined to date."
While advertising is new territory for the company, it's one of many avenues for growth that Purdy sees crossing borders. "There's a host of geographical expansion opportunities," he said, adding that, as of right now, only 16% of Stingray's revenue comes from the U.S. "It's a relatively small amount of our total revenue that comes from the U.S. at this point, so there's a great opportunity for us to expand in there."
Mobile is another area Purdy has his eye on.
"When I was working for Vice, I was always struck by the size of the international mobile business relative to the penetration of Pay TV, and traditional cable and satellite TV," he said, calling North America "an anomaly" in terms of its pervasive Pay TV market.
In addition, Purdy says there's a "massive opportunity" for Stingray to expand upon its premium products such as Qello Concerts, the OTT, on-demand concert and music documentary streaming service that Stingray acquired in January.
"If you look at Stingray's revenue mix today, virtually none of it comes from advertising. But if you look at markets globally, [AVOD] is a huge opportunity when comparing it to transactional video on demand or subscription video on demand products," he said.
While he acknowledged that Stingray has to create products and services that are relevant in all markets and to all segments, he is clear that it "doesn't mean that we forget where we came from and just take our pay TV products and make it available for free." Rather, he said, the goal is to figure out products and services that appeal to different segments of the marketplace.
"I'm really counting on Ryan to help us create products and services that appeal to agencies and advertisers," he said. "I watched him do it at Vice and he did an exceptional job, and I know he can do it again."