Pinterest comes to Canada
The platform is launching a Canadian office and digital sales vet Erin Elofson will lead the platform's efforts in the country.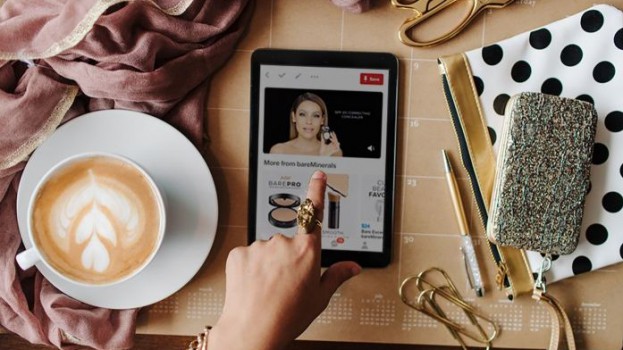 Social media network Pinterest is opening a Canadian outpost.
The office is officially opening Oct. 1 and will host a team of just over 10 people, including Erin Elofson at the helm as country manager. According to a Pinterest spokesperson, the company intends to grow the team, however it has not yet set a specific headcount goal.
Elofson has had a long history in digital and social sales, having recently led the sales team for Facebook Canada, where she worked in various management roles for four years. Prior to that, she spent 11 years with Microsoft, managing global accounts such as Hewlett-Packard and BMO Financial Group.
Canadian advertisers have had access to some of Pinterest's ad products for several years now (promoted Pins first opened up to Canadian brands in late 2016). However, with the new office, brands will now have access to a dedicated Canadian sales team selling ads. Units include promoted Pins (in both home feed and search), promoted video, promoted app Pins and shoppable ads. The ad sales team will work directly with larger advertisers as opposed to a programmatic, self-serve or auction model.
Canada is crucial to Pinterest's international strategy, the company spokesperson said. According to ComScore numbers provided by the company, Pinterest sees visits from an average of 12 million Canadians per month, with those users saving an average of 4.5 million pins per day.
Although numerous Canadian studies show that Pinterest's popularity is not quite on par with giants such as Facebook and Instagram (an August MTM report shows that 25% of Anglophone Canadians use the platform, which has remained unchanged for several years), its audience could be seen as desirable to marketers looking to reach the "Millennial Mom" demographic, according to the MTM report.
The MTM's research shows that Pinterest users are slightly more likely to be from the millennial or Gen X age demos (25% of respondents in both age brackets said they've used Pinterest in the past month, as opposed to 23% of all respondents); skew more female; and make more than $100,000 per year (28% of $100,00 to $150,000, 27% of $150,000 to $199,000 and 27% of $200,000 or more). Users are also slightly more likely to have children.