Tapped Mobile acquired by EQ Works
The company will be wholly absorbed by audience-targeting company EQ Works, shifting its focus toward location-based marketing.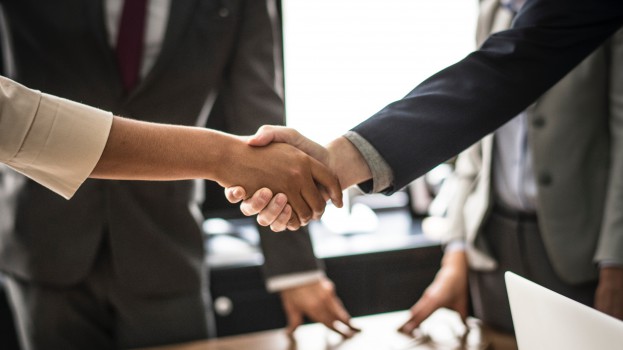 Toronto-based ad tech provider Tapped Mobile has been acquired by digital marketing company EQ Works.
Speaking exclusively to MiC, Tapped president Jed Schneiderman says the sale of Tapped, which was established in 2011 as a mobile-only company, is a result of major shifts in the industry.
"The market has changed significantly since we launched our business," says Schneiderman. "We realized owning technology versus renting technology was going to be the key to our success."
According to Schneiderman, the Tapped team will be wholly absorbed by EQ and "the Tapped Mobile name eventually will go away."
Joining the EQ offices in downtown Toronto, Schneiderman says his team will become more focused on location-based marketing and selling data generated from EQ's location-based data platform, Locus.
"We think it's a really good joining of capabilities," he says. "They've got great technology and great data, and I think we've got our finger on the pulse of what brands, what agencies are looking for out of their partners."
Although Schneiderman recognizes the trend toward consolidation, he sees the acquisition as a positive step worth celebrating.
"I think the reason why it needs to be celebrated is that these are two Canadian companies coming together," he says. "I think there's a greater shift and reliance on data and proprietary data, and I think that's ultimately going to win the day."
Over the past seven years, Tapped has become a player in the ad tech market, conducting mobile research and partnering with Shazam, Chalk Digital and BBM Messenger. Most recently, the company co-founded The M2T (Marketing, Media and Technology) Collective, a one-year graduate program established in partnership with Starcom, LinkedIn and Zag Bank.
EQ Works president and CEO Geoff Rotstein sees the acquisition as not only adding to EQ's offering, but also helping it grow, especially when it comes to scaling more to the U.S.
"With Tapped as a whole, we'll be able to grow the division stronger, more strategically and continue to build it in a much more focused fashion," he says.
EQ Works' clients include financial institutions RBC, TD and Scotiabank, as well as Bell, Metroland Media and Ikea among others.
Financial terms of the deal were not disclosed.