Instagram courts audiences with ad, IGTV upgrades
The platform now allows IGTV videos to be shared on Stories which could increase traffic to the video feature.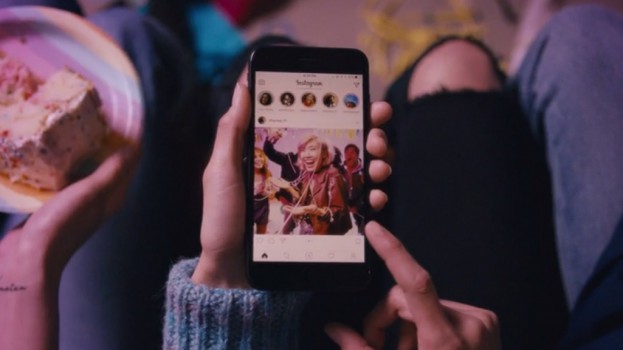 Instagram is rolling out a new targeting tool to help advertisers zero in even further on the platform's audience and increase traffic to its new IGTV long-form video platform.
The Facebook-owned photo and video platform announced that IGTV videos could be shared on Stories, enabling users to share a preview of IGTV videos and bring viewers directly to their IGTV pages to view the video in full.
Twitter made the announcement in a Tweet on Nov. 1 stating, "Now you can share your favorite IGTV videos to your story. Tap the paper airplane at the bottom of the video you want to share. When friends see your story, they can tap the preview to watch the whole video in IGTV."
Launched in June, IGTV allows users to upload up to one hour of video, being adopted by the likes of the Movember Foundation, which released a docuseries in August, and auto brand Maserati, which also took to the platform in August for a film campaign.
Although metrics speaking to IGTV's adoption have yet to be released by Facebook, TechCrunch has reported that the platform is less of a hit than a miss. Although creators can link to their IGTV pages from their Instagram profiles, the new preview tool will give them a link to the pages directly from Instagram's home feed, potentially increasing traffic to the platform.
Jonathan Davids, founder of influencer monetization company Influicity, says creators with Influicity are using and experimenting IGTV, and is "naturally something they can't ignore." However, he adds that the company is just now "starting to get signs of interest from our agency and brand clients." He remains optimistic that the adoption curve "should be relatively quick" and expects to see more brand integrations begin in Q1 of 2019.
Instagram has also added a new "Promote" tool for stories, according to reports by TechCrunch. The tool allows advertisers to target audiences using Stories, auto-targeting users that match the profile of its current followers, by location, or by promoting the Story as an ad that links back to the companies profile or website.
Facebook confirmed the Promote roll-out with MiC, stating that global testing is occurring in a small percentage of business accounts.