Astral partners with Vistar Media in programmatic play
This is the first time Astral has partnered with a U.S.-based programmatic company.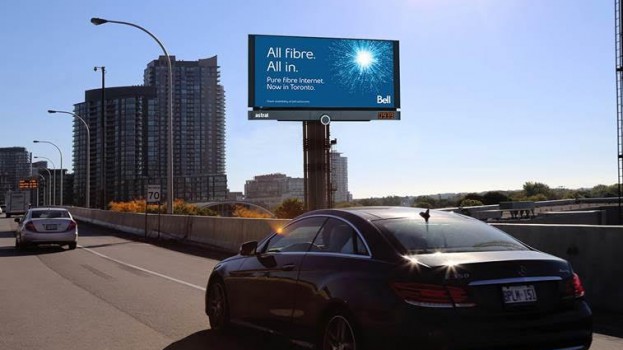 Bell Media has partnered with U.S.-based programmatic tech company Vistar Media for its OOH division, Astral.
The partnership will see 240 of Astral's national digital billboards and street-level properties on Vistar's programmatic platform, giving advertisers the opportunity to engage in open exchange and programmatic buying.
It marks Vistar's first partnership with a Canadian media provider.
According to François Deschenaux, director of technology and shared services at Astral, the partnership is "totally in line with our overall programmatic strategy that we launched back in December 2017, which is to offer agencies a self-served transactional platform and easily access our digital inventory by leveraging the power of mobile and geo-location data in order to optimize audience targeting."
He adds that the timing was good for both companies, with Vistar Media wanting to expand into the Canadian outdoor OOH market and Astral looking to diversify access to its inventory.
In September, Bell announced its partnership with Canadian tech company Campsite, in which the same 240 of its digital billboards and street-level properties across Canada were added to Campsite's open exchange.
Deschenaux says that while the inventory on both platforms is the same, "we believe that the buyers have preferences when it comes to accessing digital OOH and we want to be part of the choices that are made available to them.
On the length of the partnership, he did not offer specifics but says the goal is to "make that partnership successful as long as possible."