Yellow Pages to liquidate Mediative, sell Juice
CEO David Eckert admits that revenue is still not where he would like it to be, but the company has mainly prioritized cutting spending.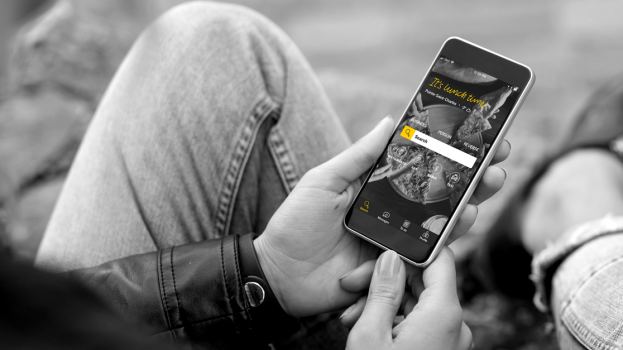 Classified and advertising company Yellow Pages announced that it will abandon its "agency" segment through the liquidation of its Mediative division and the sale of assets related to Juice Mobile. The company has entered into a binding letter of intent for the sale of Juice and expects to close the sale by Dec. 31.
The move was announced Nov. 8 as the company shared its financial information for the quarter ended Sept. 30.
The agency segment brought in a total of $10.8 million in Q3, down from $17.6 million. All of that revenue was from digital services. Overall, the company brought in $130.2 million for the quarter – a 25.9% drop from the same period last year. The majority of its revenue came from its flagship Yellow Pages advertising services, which pulled in $115.6 million, with $29 million from print (down 24.9%) and $86.5 million from digital (down 14.5%).
Capital expenditures came in at $2.2 million, down from $18.3 million year-over-year. EBITDA less capital expenditures rose by 59%, coming in at $44.1 million. In an earnings call following the release of the results, CEO David Eckert called the quarter a victory, due largely to the reduction in costs.
Eckert noted that the company has been shedding and trimming segments and subsidiaries that it doesn't see as "synergistic" with the operations as a whole, and stated that Juice and Mediative would be a part of that trend. "We do continue the process of shedding unprofitable revenues. What we're interested in is profitable growth, not just growth or counts for the sake of saying we have revenue."
During questions from investors, Eckert admitted that despite the fanfare around lower cost, there is still work to be done.
"Are the digital revenue trends what they need to be? Absolutely not. Are we satisfied? We are absolutely not satisfied. We are going to tackle that with as much rigour and vigour as we have been tackling the spending in the company… spending needed to be tackled first."
He also acknowledged the current lockout of approximately 130 sales reps in Quebec.
"We have, however, over the course of years, in the collective bargaining agreements in five of the provinces we operate in, agreed to some terms that, when taken together, are not very consistent with allowing those salesforces to show what they've got," he says. "Those terms tend to reward a lack of success and punish market success. What we prefer to do is strongly reward performance and success and refrain from rewarding lack of success."
He did not provide an update to the status of the Quebec lockout.
Eckert concluded the call stating that the Canadian marketplace for small and medium enterprises – which Yellow Pages focuses much of its client efforts on – is strong, and he's hopeful for the company's future. "While it's exceedingly competitive and not a walk in the park, there's nothing at all wrong with the business… We're not embarrassed or reluctant to steal the best ideas from around the world. I don't have anything to announce today, but a lot of this is about blocking and tackling."