News media layoffs continue as La Presse, iPolitics make cuts
La Presse announced plans to cut up to 40 staffers through voluntary resignation the same day iPolitics cut five from its editorial team.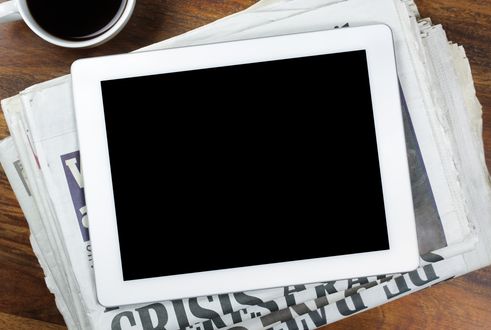 This week has seen the announcement of layoffs at two Canadian news publications.
On Nov. 8, Quebec publication La Presse announced plans to cut up to 40 jobs through what its president, Pierre-Elliott Levasseur, termed as a "voluntary departure program." The move, he said, is an effort to reduce labour costs for the 134-year-old publication.
The same day, cuts to editorial staff at Torstar subsidiary iPolitics were reported. 
There are currently 550 employees at La Presse, approximately 235 in editorial, according to Levasseur. The loss of 35 to 40 jobs would mean a reduction of 6 to 7% of the company's workforce.

Speaking with MiC, Lavasseur says the announcement was made during an annual all-staff meeting. 

"There are people here that are near the retirement age [and] there's a number of other people we know… are looking to reorient their careers," he tells MiC, emphasizing that "it wasn't an announcement of massive layoffs… It was a voluntary departure program."
He estimates that approximately 35 to 40 people will "raise their hands" for the package, amounting to 19 people in the newsroom, 14 in the sales department and a few others scattered throughout the organization.
Lavasseur said the buyouts address La Presse's goal to reduce labour costs in line with operational efficiencies.
"On a per-person basis, the activity has really dropped over the years, so we're just adjusting the structure for that new reality," he says, adding that after the buyouts are taken, the newsroom will return to the editorial size it had a decade ago.
The news comes one year after La Presse dropped its print editions and moved solely to digital, and five months after the publication transitioned to a non-profit model, a move the newspaper underwent in an attempt to source revenue from private donations and government support.
Ottawa-based publication iPolitics also reduced its editorial department, laying off two full-time staff, two part-time staff and one freelancer.
There are now 13 full-time, one part-time and a number of freelancers that contribute to editorial.
The news was confirmed to MiC by Torstar spokesperson Bob Hepburn.
"We've had time to study the company's operations and its finances and determined we needed to take some cost saving measures," he tells MiC, adding that staff received 30 days notice, as well as severance packages.
It has been a difficult year for the media industry, with cuts affecting Torstar and Postmedia community newspapers across the country, as well as at Rogers Media, which cut 75 from its digital content and publishing team in June.