People Moves: Groupe V creates new sales structure
Plus, SlimCut staffs up following post-acquisition demand.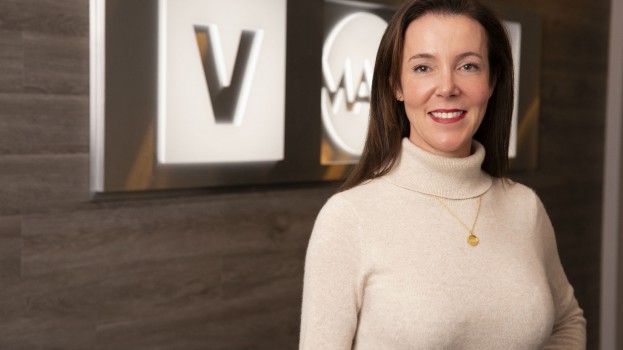 Groupe V creates two new sales units
Groupe V has created a new business development unit with outposts in Montreal and Toronto. Emmanuelle Giasson (pictured) will head up the unit in Montreal and Randy Mauskopf will lead Toronto. The new unit is part of an effort by Groupe V to consolidate its sales force and maximize ad revenues. Giasson has nearly 25 years of media experience including agency side (Cossette) and media company side (Bell Media and, most recently, Quebecor). Mauskopf is no stranger to Groupe V, having joined the company in 2017. Prior to Groupe V, he served as director of media solutions and media creativity for the Anglophone market with Quebecor Media Group. Together, Giasson and Mauskopf will be tasted with increasing awareness of the group's brands, developing new clientele and generating new revenue.
SlimCut beefs up its sales team
SlimCut (now known as SlimCut Powered By Telaria following its recent acquisition) has hired three new members on its Canadian sales team. Solmaz Meghdadi will become director of sales for the Quebec territory and will work based out of Montreal. Joining the Toronto team will be David Higgins and Serena Siu Johnston. Meghdadi's previous media sales experience includes Rogers Media, La Presse and Bell Media. Higgins has managed accounts with The Globe and Mail, Mediative and Media City, while Johnston spent four years a senior account executive with TotallyHer, working with brands such as Kimberly Clark and Unilever. SlimCut president Damien Veran says since the acquisitions, the company has seen an increase in demand for front-line sales reps.
Former Canadian Living EIC moves to content
Sandra E. Martin has joined content agency Felicity as a content strategist, writer and editor. Martin is well-known in the Canadian magazine scene, serving as the former editor-in-chief of Canadian Living and the founding editor-in-chief of Walmart Live Better. She also held editing positions at Rogers Media's Today's Parent. Felicity has also added a new account lead, Natali Tofiloski.