Spotted! Canada's first parka-insulated yurt
You can book Woods and SportChek's tent on Airbnb until the end of the year.
We've all heard of "glamping," but what do you call staying at a sophisticated yurt in the middle of cottage country?
Outdoor lifestyle brand Woods took an adventurous approach when launching its latest winter-wear collection, working with retailer SportChek and Airbnb to create the Woods Parka Lodge – a winterized yurt "designed for modern day explorers with an eye for style" – with the goal being to highlight Woods' 133 year history in Canada.
Listed exclusively on Airbnb in Ontario's Haliburton Highlands, the activation aims to promote Woods' new winter parka collection by showing attendees exactly how warm it is – designing the yurt itself using the new Alverstone Expedition Parka. According to Woods, it's the first (and only) parka-insulated yurt in the country.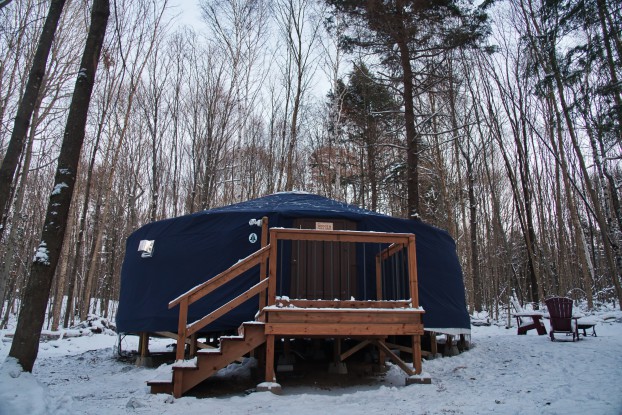 As part of the activation, lodge-goers are given a Woods' new Alverstone Expedition Parka or McBride Bomber Jacket, can showshoe on 60 acres of forest land, hit the gym or take a yoga class (for $15 per class). The space is listed on Airbnb until the end of the year.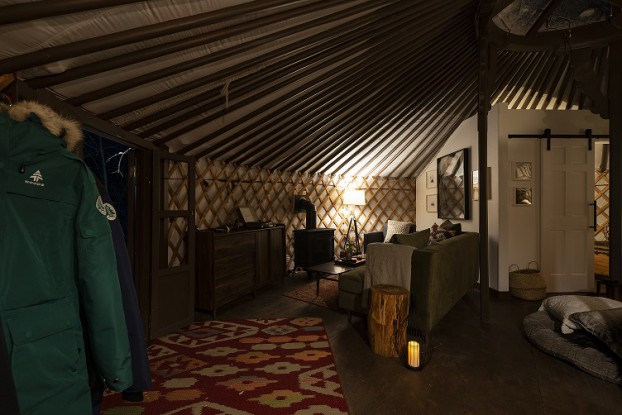 According to the Airbnb listing, the space also includes WiFi, an indoor propane-powered fireplace, an indoor stargazing nook and an outdoor fireside lounge.