Bell Media, Torstar confirm layoffs
On-air talent at Virgin Radio and editorial staff at StarMetro Toronto were confirmed to have been let go on Wednesday.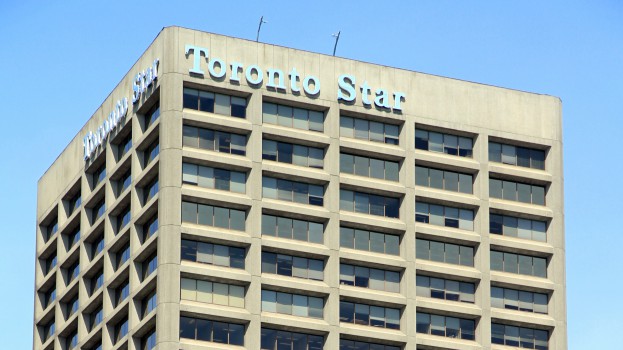 Wednesday was another dark day for many in Canadian media as two major companies confirmed layoffs – some in radio and some in print.
Virgin Radio lets on-air talent go
Bell Media has confirmed a number of departures from its Virgin Radio operations in Toronto and Edmonton. Spokesperson Scott Henderson would not reveal how many people had been affected but stated that "several on-air announcers" had departed.
Ian MacKinnon and Chelsea Bird, hosts of the Edmonton morning show, both confirmed on social media that they had been let go. MacKinnon had been with Bell Media since 2010, beginning his career in Kelowna before moving to Virgin Radio's Edmonton station in 2015. Bird had been hosting for seven years.
Okay. Long post alert here:
Yesterday we were let go from Virgin Radio.
Radio is a weird industry…there's a saying that you haven't made it until you've been fired, and it happens… https://t.co/Q07T4H5KBQ

— chelsea bird (@chelseabird3) November 21, 2018
The Edmonton layoffs were the second round for Bell Media in the week; layoffs for Virgin's Toronto operations were announced Tuesday. On-air staff from Tucker in the Morning were among those let go; in a since-deleted Instagram post, the official Tucker account announced "we got fired today" (the Tucker Instagram page is no longer active).
Henderson did not go into detail about the extent of the layoffs but told MiC the company will introduce new morning show hosts at both stations "very soon."
Torstar reduces Star Metro operations
There are no more dedicated reporters for Torstar's StarMetro papers, according to Torstar spokesperson Bob Hepburn.
In layoffs announced Wednesday and confirmed to MiC by Hepburn, 13 staff from Toronto (eight being union members) were affected, mostly on the editing and production side of the business. Editorial work will be transferred to the editorial department from the Toronto Star and the copy editing centre in Hamilton, while production will be handled by the company's pagination centre in North York.
No StarMetro reporters for Vancouver, Edmonton, Calgary and Halifax were affected by the cuts.
While Hepburn confirmed that Torstar still retains the publications, including StarMetro Toronto, he did not share the company's reasoning for the cuts. Print and digital dollars were down for Torstar in its most recent financial results, across both its major dailies and its community paper segment.
This is the second round of layoffs for StarMetro in less than six months; in June the company trimmed 21 positions from the Toronto operations including copy editors, photographers and reporters.