Bell asks its telco customers to get more personal
Social media reaction to the request have been negative, but Mindshare's Sarah Thompson says such first-party data is increasingly vital.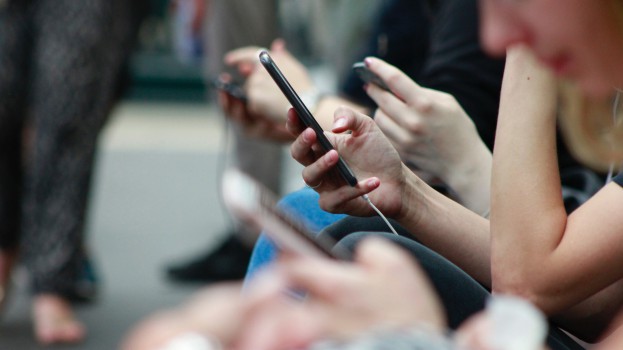 Bell has expanded the initiative it launched in 2016 for Bell Mobility customers and is now asking its home phone, internet and TV customers to allow it to track usage of their devices. The data Bell wants to collect include internet browsing, streaming TV viewing, detailed URL and location information, wireless and household calling patterns, app usage and account information.
Marc Choma, Bell's director of communications, says, "Like the original program for mobile customers, it's totally opt-in. You can change your mind and opt out altogether or by service anytime. Customers' personal information is never shared with advertisers or anyone else and the program adheres to all Canadian privacy regulations and guidelines.
"It's work noting that international companies like Google or Facebook that do targeted marketing in this country are not subject to the same rules that Canadian companies like Bell adhere to."
This data will be used for ad sales and to help Bell deliver more relevant advertising to program participants. Bell says the benefits to customers who opt into the tailored marketing program include more relevant advertising and offers across more platforms and cost savings via promotions advertised by local businesses.
So far, there seems to be no real incentive for customers to opt-in. Public comments on various websites and social media have not been favourable, although some have pointed out that at least the company is asking rather than just taking the information. Among the criticism on social is that customers are asked to pay high fees and provide personal information in order for Bell to profit off of that information. There is also concern about the safety of customer data, an especially palpable concern given last year's data breach scandal at Facebook.
MiC did speak with Bell about the request, although representatives did not answer questions about consumer reaction.
Sarah Thompson, chief strategy officer, Mindshare Canada, says that first-party data from Canadians is a very valuable asset to media and marketers to ensure that ad dollars are spent wisely. Advertisers want more precise targeting and media companies want a means of feedback to be certain they are creating content consumers are interested in.
On the other hand, she says, privacy issues and the safeguarding personal information are crucial components that she expects to be part of every industry conversation this year. That transparency and value has to be completely clear from the beginning.
"Getting it right for consumers is ensuring that there's comfort, there's trust and there's transparency to data practices – and every means of privacy," she says. "From a consumer perspective, demand should be put on our industry for those pieces to be put in place in addition to clarity on what are you using my information for."
Thompson says the industry is trying to achieve relevance in order to make advertising something the consumer is going to value. Taking something and then giving something that's not of value is not the goal. First-party data is a big step to fulfilling the quest for relevance. "We want to make sure the dollar we're investing on behalf of clients is valued on behalf of consumers so that economics keep moving forward and that we're all getting the things that we want to get out of that relationship. First-party data is extremely valuable, but we need to ensure we're providing value back to consumers."
She expects that eventually, this is the new norm and that more media companies will endeavour to collect customer data.
"It's going to be a very interesting 2019 to see how this evolution pushes forward because there's so much technology that helps us use that first-party data and activate against it. How do we act sooner, be more proactive so we have more brand trust? That's a big component of the conversations we're having."