CES 2019 perspectives: Havas
Following the massive tech event, CEO Tom Olesinski has some questions for how this tech will impact consumers – and advertisers.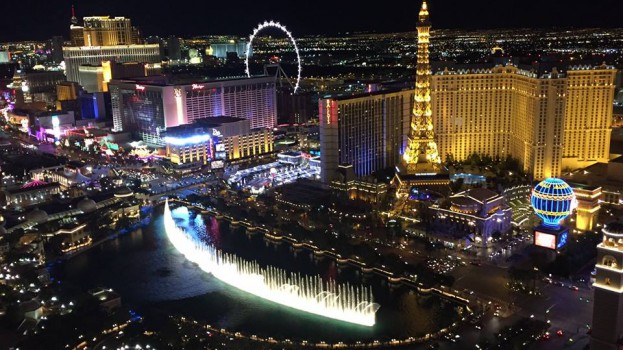 By Tom Olesinski
A few steps into CES 2019 and I was blown away by the developments across AI and robotics, drones, smart home, wearables, health and wellness. Companies around the world showcased incredible feats across R&D efforts.
Some 75,000 steps later, I'm left with a number of questions about the impact these trends will have once they become mainstream.
Are we becoming the ad? 
Now that we can source digital, foldable screens thinner than a strand of hair, a number of companies at CES 2019 showcased opportunities for screens to be displayed in backpacks, purses, t-shirts, etc. A handful of startups have developed wearables in addition to a platform to pay consumers to run ads on themselves.
What are the implications for us, as individuals, becoming the ad? Considerations across brand, measurement, regulatory come to mind. I believe it is important for marketers and advertisers to have these discussions well in advance of adopting the idea of leveraging people as our marketing engines.
Self-driving cars versus self-driving shuttles – who will win?
Now that we are rolling out self-driving vehicles, will we see the adoption of self-driving cars – or will we move towards shuttles? Prototypes of self-driving shuttles were prevalent at CES 2019, with more than a dozen showcased from various companies worldwide.
And how will vehicles be designed in the future? For example, we no longer require a 'driver seat'. Commonly, many leverage the windows as digital screens providing additional ad space, a second screen for our personal devices as well as for functional use in addition to seats inverted towards one another. Furthermore, how will changes affect urban planning moving forward?
What will our homes look like?
From new takes on household items, such as a double-sided TV, to the substantial increase in the number of and availability of connected devices, a connected yoga mat among them, and even net-new appliances like a 'clothes freshener' and a machine that folds your laundry – it begs the question, how will our homes evolve to accommodate?
I was amazed at LG's retracting television. Besides looking great, a product like this will change the way architects  design homes and designers will design other furnishings.
As we continue making our homes smarter, I would love to see companies showcase the complete reimagining of the entire home – all rooms included – to encompass what we may see, and live in, in the next five, 10, 20 years.
Where was Canada?
Eureka Park at CES 2019 was home to more than 1,200 startups from around the world. Notably, countries sponsored and designed dedicated exhibit hall spaces to showcase innovations emerging from their respective regions. Often, these countries provide support by way of funding, grants among other resources to startups to be able to participate at CES.
Notably missing in Eureka Park was a strong Canadian presence. While we had somewhat of a smaller, dedicated space in a different hall it would have been great to present ourselves among other tech hubs in the world.
I had to chance to connect with several Canadian exhibitors at Eureka Park and believe it would have been great, and important, to provide our emerging startups with the additional support, tools and resources. CES 2020?
Tom Olesinski is the CEO of Havas Canada
Click here for Mindshare Canada CEO Devon MacDonald's take on CES.