Canadian ad spend growth outpacing global average: Dentsu
Chief commercial officer Hisham Ghostine says while things are looking up for the country's ad spend, platforms need to stay current.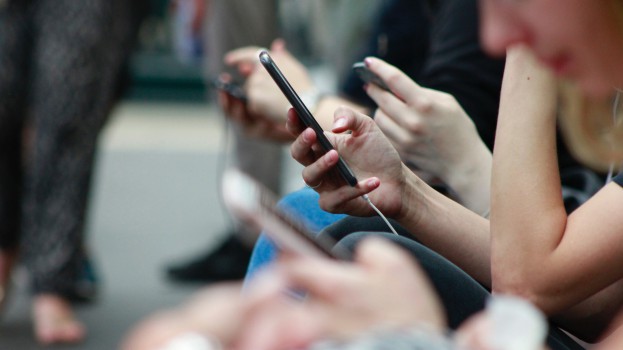 When it comes to growth in ad spend, Canada appears to be ahead of the curve.
According to Dentsu Aegis Network's latest ad spend forecast, which sourced data from 59 global markets, Canadian ad spend hit CAD$13.4 billion, representing a growth rate of 5.2%. That's beyond the global ad growth of 4.1%.
Globally, ad spend reached an estimated CAN$828 billion last year (equivalent to the reported US$625 billion). Dentsu predicts another 3.8% growth worldwide in the next year.
Unsurprisingly, digital takes the lion's share of growth both in Canada and globally. On a global scale, digital broke 40% for the first time. In Canada, it reached 50%, more than doubling the 24% taken up by TV advertising. Mobile now takes up more than a quarter (29%) of global ad spend. In Canada, mobile takes 70% of digital ad spend, and Dentsu believes there's more room for growth in the space.
While 2019 won't see as many major events typically associated with high ad spend – like an Olympic broadcast, the World Cup or Euro Cup, or U.S. midterm elections (although Canada will see a federal election next fall), Hisham Ghostine, chief commercial officer at Dentsu Aegis Network Canada, says that likely won't have much of an effect on this market.
"We've seen a few Olympics and big sporting events go by without major impact," he tells MiC, adding that consistency is one the Canadian advertising market's biggest assets. "It's a blessing in Canada not to fluctuate. We're consistent even amidst uncertainty."

He added that next year's election may have a moderate effect, and that the federal government has "been more active from a mobile standpoint." Still, he said, there won't likely be big fluctuations.
For television, Canada's ad spend grew an estimated 3% last year and is predicted to grow by 1% in both 2019 and 2020. That puts Canada mostly ahead of the global average (which saw 0.8% growth last year and is expected to see 0.5% growth in 2019, and another 1.6% growth in 2020).
Ghostine says that although there have been innovations on the TV front – for example, Bell Media and Corus' efforts to make ad sales more precisely targeted – he doesn't see those translating into big changes for the TV industry. "There's a drive [toward programmatic technology], but I don't see a major impact overall. I'm just not sure how scalable this tech is going to be."
Still, he says, the "death of TV" narrative might be exaggerated. "The old [TV model] can't grow anymore. But consumption is growing. [So] we have to redefine what TV is today. And we've seen Netflix increase its pricing, and it's struggling from a commercial standpoint. So things can change."
Newspaper spend in Canada went down an estimated 19% last year but will see 1% growth in 2019 and 2020 respectively (compared to global declines). Radio increased 10% last year but will remain flat for two years to come. OOH will also see modest gains in Canada; it grew by 12% last year and will see 10% growth in 2019 and a 7% growth in 2020, nearly double the growth rate globally.
Overall, Ghostine says, while things are looking up for Canadian ad spend, he says those in charge of Canadian platforms need to stay current. "They are worried about the big players like Google and Amazon, but they're still calculating the risk of changing. They're taking their time, which can slow the market."