Users stable, revenue climbing for Snap in Q4
The strong quarter led to a jump in the company's stock.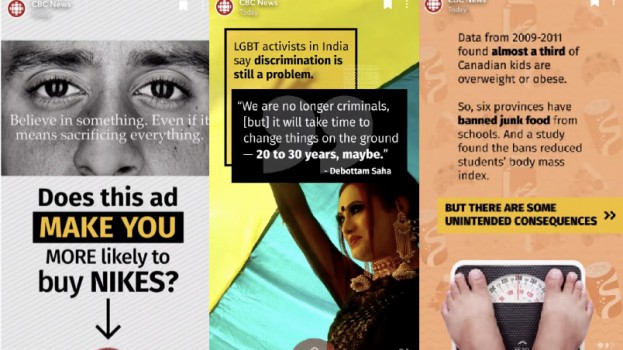 Today, Snap's stocks are the highest they've been since early November.
Opening the day with USD$8.61 per share and rising from there out, the social media company was coming off a strong Q4 report, with revenue rising and users stabilizing.
The company pulled in USD$389.8 million for the three-month period, up 36% from the $285.7 million it brought in the same period last year. While it still posted a net loss of just under $350 million, that's a 45% lift from Q4 in 2017.
Besides strong revenue – which comes mainly from its ad business – Snap saw success in its daily active user-base. While it remained flat from quarter to quarter (186 million), that bucks the subtle downward trend Snap has seen in the last several quarters. Many analysts had predicted that the results would show further decline in user-base.
Specifically, Snap saw an increase in iOS daily active users, and time spent on Apple devices grew faster in Q4 2018 than in Q4 2017. On average, 70% of users played with or viewed a snap Lens every day. The biggest day for lens engagement was New Year's Eve.
It was a change of pace for the company, which has made headlines for some of the wrong reasons in past weeks. Much of its troubles have centered around executive departure, including former CFO Tim Stone, who was with the company for less than a year, and Canadian lead Joe Strolz. Prior to the earnings call, MarketWatch stated that Snap's call "Could be a doozy."
But this latest report has Snap – at least temporarily – shaking off the dust.
It's also boasting higher engagements with Publisher Stories (reach is up 30% over last year). Repeat engagements on some of those publisher stories are strong; 60% of ESPN's SportsCenter audience tuned in at least three times per week. Its original show, produced jointly with NBCUniversal, reached more than 14 million unique users.
Other products driving monetization that were introduced this quarter include its six-second, non-skippable "commercial" units, product showcase-centered "collection ads" (which Snap says drove twice the return on ad spend versus its comparable formats in Q4) and product catalogs for e-commerce businesses.
Last week, a report from eMarketer predicted that, on a global level, Snap will soon overtake Twitter as the third-most popular social network behind Facebook and Instagram.