John Frieda extends ET Canada partnership
Cheryl Hickey will now serve as a brand ambassador for the hair care brand.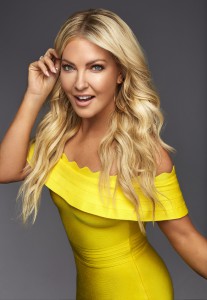 Hair care brand John Frieda is entering its second year partnering with Corus' weeknight entertainment program ET Canada.
This year, it's expanding its presence, tapping host Cheryl Hickey as an official brand ambassador, creating social content led by Hickey and partnering with retailer Shopper's Drug Mart to promote the partnership.
Lori Bianchi, senior brand manager at parent company Kao Canada, tells MiC the partnership was well-received in year one, and it wanted to take the opportunity to "bring it to life in a more relevant way versus a traditional media play."
The brand first paired with ET Canada in an effort to promote its new brand positioning and communication strategy. Aligning with the philosophy that John Frieda "transforms hair into hair that demands attention," the brand decided to work with a show that portrays women with different hair types in glamorous contexts. It also used ET's popularity with women 25 to 54 to zero in on an engaged female audiences.
"The goal was to reach women with stories, who perhaps didn't always prioritize themselves, and connect emotionally with them."
Hickey, being well-known in Canadian fashion and entertainment circles, was a natural fit for the brand, says Bianchi. She'll regularly share style tips and recommendations on online social channels. "As we try to increase our relevancy with our consumers and stay very current, part of that means leveraging current trends, and we do that by building out content for consumers that they want to digest."
While Bianchi wouldn't divulge John Frieda's market share, she said it "continues to be a strong player in the prestige segment."
Gaggi Media handled the media buy around the partnership.
Photo by Max Abadian