Global refreshes AM640 lineup
The news and talk radio station gets a new schedule as ratings rise against competition.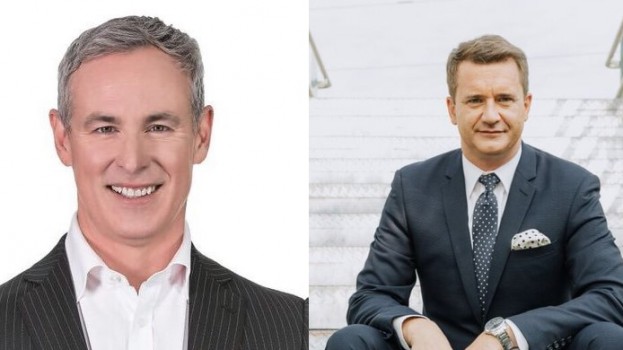 Corus Entertainment is revamping the schedule of its flagship news radio station, Global News AM640, amidst a hearty ratings boost.
Global News Radio 640 Toronto will premiere shows hosted by Global News' Alan Carter (weekdays at 12 p.m.) and Jeff McArthur (weekdays at 1 p.m.). The Kelly Cutara Show moves to the mid-morning timeslot (9 a.m. to 12 p.m. ET); The John Oakley Show shifts one hour earlier (3 p.m. to 6 p.m. ET), and ON Point With Alex Pierson expands by 30 minutes (now running 6:30 p.m. to 10 p.m. ET).
Ward Smith, SVP, Global News for Corus Entertainment, tells MiC that eclipsing Newstalk 1010 "was a slow build." He says that in 2017, there was a "significant disparity between 640 and 1010″ in terms of the adult 25 to 54 demo (it was 3.5 ratings points behind for the 5 a.m.to 1 a.m., Monday to Sunday blocks). That same year, Corus rebranded its radio properties, while maintaining some of the well-known call numbers in major markets.
The most recent Numeris PPM numbers, which cover Aug. 27th, to Nov. 25th, now has 640 at a 2.8 percent share of hours tuned in in its key male 25 to 54 demo compared with 1.8 for its more established "news and talk" adversary, Newstalk in the same demo. Bell Media declined to comment.
Smith attributes audience-building success more to online integration rather than Global's branding alone. "We are seeing more of our radio program offerings streamed," says Smith. Digital radio streamer RadioPlayer allows for greater access and mobility. Podcast network Curiouscast is its own division, and also repurposes regional content and FM stations to deliver podcast content for on-air personalities like John Oakley.
AM640 was recently subject to an undisclosed number of layoffs, mostly for off-air positions. Smith says the company has adding producers to the stable and attributes recent success to company reorganization. "We have tried to develop a consistency of good information, informed opinion and solid newscasting [and] we have added a number of producers behind the scenes to reflect where we need to be today."
Pictured: Jeff  McArthur, Alan Carter