OMD boasts highest market share, but other agencies growing: report
The latest RECMA projections show that agencies such as Horizon Canada, Spark Foundry, Starcom, Cossette and Havas are gaining quick momentum.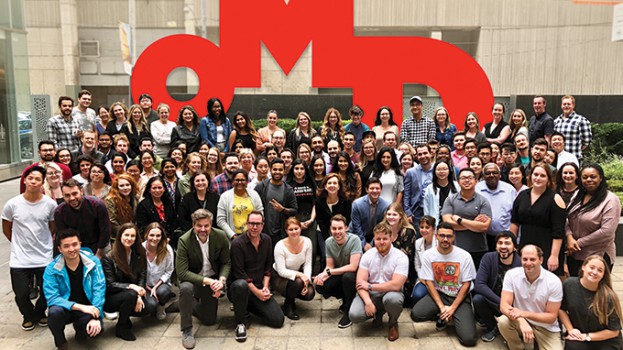 It is predicted that OMD Canada will continue to have the biggest share of the country's media market – but other agencies are growing at faster rates.
According to global media intelligence firm RECMA, the Omicom Media Group-owned agency has an 11.5% share of the market as of December 2018 and is projected to see 11% growth in business for 2019. This year it will also rise 0.3% in its industry share.
That's according to RECMA's new Canada Projected Portfolios report. The research is based on its Activity Volume report for 2017, plus its New Business rankings for 2018, as well as any moves for 2019 to date and known intra-group transfers. Non-traditional, media-adjacent agencies (digital, data, content) are included.
While Omnicom is growing in both its share and its projected portfolio value, other agencies appear to be climbing much faster. The Canadian shop with the highest rate of growth is indie agency Horizon Canada, which is projected to grow its portfolio by 902% in the coming year and increase its share by 0.9%. Currently it has a 1.8% share of the market.
The next most significant portfolio growth rates are: Spark Foundry at 56% (currently 19th for market share at 1.2%), Starcom at 51% (currently seventh for market share at 6.3%), Cossette Media at 44% (currently at sixth for market share at 6.7%) and Havas Media at 37% (currently at 18th for market share at 1.5%).
In terms of the current top-five for market share, OMD leads the pack, followed by Carat (9%), Mindshare (7.9%), Touché (7.3%) and Wavemaker (7%). However, Carat, Mindshare and Wavemaker are all expected to see modest declines in their portfolio over the next year (between 4 and 6%).
Overall, the industry's collective portfolio is expected to grow by 7.6%.
Omnicom is the group with the highest overall share (25.5%) and will see overall growth of 5.2%, according to RECMA's calculations. GroupM is not far behind at 20.7%, although is projected to see a decline of 6.6% for its portfolio. Mediabrands, currently in third place with a 16.5% share, can also expect modest declines, at 5.3%.
More significant growth for groups will be seen from Havas Media (37.3%), Vision7 Media (41.9%) and Publicis (49.1%).