The Oscars win the week: Numeris
The awards show saw a notable boost from last year's performance.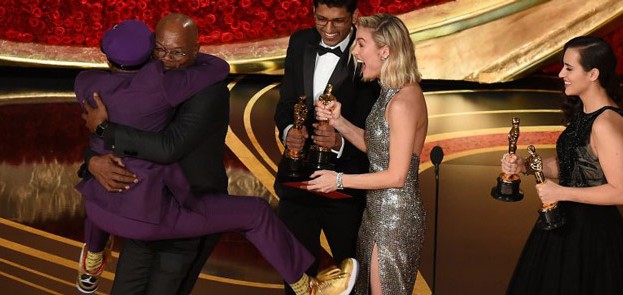 After seeing a moderate boost in its overnight ratings, the Academy Awards finished its seven-day playback strong. The ceremony, broadcast on CTV, took in an average-minute audience (2+) of 5.21 million, making it the highest out of all single-night programs for the week of Feb. 18 to 24.
No surprises as to which program finished second: The Big Bang Theory came in at 3.23 million viewers. It was followed by its prequel show Young Sheldon at 2.65 million viewers, while another young prodigy, The Good Doctor, tied with 2.65 million. Rounding out the top-five was Global's freshman hit, New Amsterdam.

The Oscars topped every regional market for Anglophone Canadians, while reality show La Voix continued to dominate Quebec.
Canada (Anglophone)
1. Academy Awards on CTV Sunday at 8 p.m.: 5.21 million viewers
2. The Big Bang Theory on CTV Thursday at 8 p.m.: 3.23 million viewers
3T. Young Sheldon on CTV Thursday at 8:31 p.m.: 2.65 million viewers
3T. The Good Doctor on CTV Monday at 10 p.m.: 2.65 million viewers
5. New Amsterdam on Global Tuesday at 10 p.m.: 2.25 million viewers
Quebec (Francophone)
1. La voix on TVA Sunday at 7 p.m.: 1.93 million viewers
2. Unité 9 on SRC Tuesday at 8 p.m.: 1.51 million viewers
3. L'échappée on TVA Monday at 8 p.m.: 1.23 million viewers
4. Les pays d'en haut on SRC Monday at 9 p.m.: 1.14 million viewers
5. O' on TVA Tuesday at 8 p.m.: 1.14 million viewers
Montreal (Anglophone)
1. Academy Awards on CTV Sunday at 8 p.m.: 204,000 viewers
2. The Big Bang Theory on CTV Thursday at 8 p.m: 103,000 viewers
3. The Good Doctor on CTV Monday at 10 p.m.: 91,000 viewers
4. Young Sheldon on CTV Thursday at 8:31 p.m.: 89,000 viewers
5. Academy Awards Pre-SHow on CTV Sunday at 6:30 p.m.: 85,000 viewers
Toronto/Hamilton
1. Academy Awards on CTV Sunday at 8 p.m.: 1.47 million viewers
2. The Big Bang Theory on CTV Thursday at 8 p.m.: 746,000 viewers
3. Academy Awards Pre-Show on CTV Sunday at 6:30 p.m.: 660,000 viewers
4. Young Sheldon on CTV Thursday at 8:31 p.m.: 567,000 viewers
5. The Good Doctor on CTV Monday at 10 p.m.: 543,000 viewers
Edmonton
1. Academy Awards on CTV Sunday at 6 p.m.: 170,000 viewers
2. The Big Bang Theory on CTV Thursday at 9 p.m.: 146,000 viewers
3. Young Sheldon on CTV Thursday at 9:31 p.m.: 112,000 viewers
4. The Good Doctor on CTV Monday at 8 p.m.: 105,000 viewers
5. New Amsterdam on Global Tuesday at 8 p..m: 89,000 viewers
Calgary
1. Academy Awards on CTV Sunday at 6 p.m.: 218,000 viewers
2. The Big Bang Theory on CTV Thursday at 9 p.m.: 186,000 viewers
3. New Amsterdam on Global Tuesday at 8 p.m.: 149,000 viewers
4. Young Sheldon on CTV Thursday at 9:31 p.m.: 127,000 viewers
5. The Good Doctor on CTV Monday at 8 p.m.: 123,000 viewers

Vancouver/Victoria
1. Academy Awards on CTV Sunday at 5 p.m.: 570,000 viewers
2. The Big Bang Theory on CTV Thursday at 8 p.m.: 242,000 viewers
3. Survivor on Global Wednesday at 8 p.m.: 230,000 viewers
4. Canucks vs. Coyotes Thursday at 7:08 p.m.: 212,000 viewers
5. New Amsterdam on Global Tuesday at 10 p.m.: 199,000 viewers