M32 Connect updates its ad offering, exec ranks
Co-founder Mo Kahlain on the company's name change, new brand positioning and new management structure.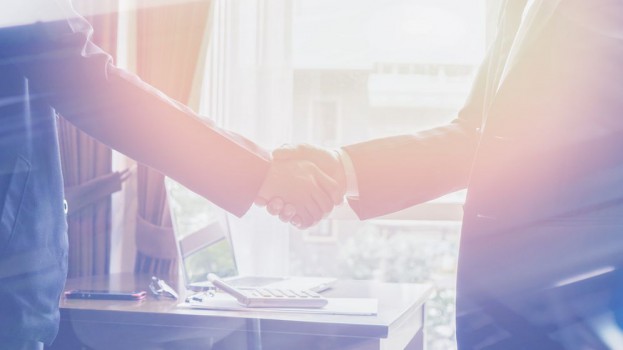 Independent ad network M32 is set to begin its third year of operations – but it's looking at 2019 as a new beginning. The company changed its name to M32 Connect from M32 Media, signalling the changes afoot.
The Quebec-based network has just gone live with the new brand identity, as well as new brand positioning and a slightly changed management structure to support its growth in the digital ad market.
The new structure will see co-founders Claude Cajolet and Mo Kahlain split the presidency role, with Cajolet focusing on technology management and monetization architecture, while Kahlain will now be responsible for product strategy and managing the company's business strategy. Kahlain explains to MiC that although he's been with M32 from the start, which began in 2016 as a spin-off from TC Media when it largely exited the media business, he was unable to formally jump in full-time and serve his co-founder duties due to contractual agreements with TC.
Now that he's with M32 full-time, he and Cajolet have also hired a team of supporting VPs and managers. Stéphane Campana is now VP of business development (a role formerly held by Guillaume Bédard, who went on to found MediaTonik in early 2018). James Tweedie has been named VP of technology and data management, Amy L'Amoreaux has become director of publisher management, Franck Siracusa is the new director of sales and media buyer relations, Catherine Descoteaux has been appointed director of operations and Meryam Smires will act as CFO.
Kahlain says it took the rep house some time to find its footing, but it was in that process that M32 found where it was needed the most.
He says the first year was mostly start-up mode and the second year was about establishing a strategy and becoming more of a tech company. "But throughout that, we noticed that all the platforms have so many monetization sources. The average newspaper we spoke to had 10 [digital] monetization sources. It became crazy. With the web so mature, we wanted to think of ourselves as a platform of platforms."
That's where the new "Connect" moniker came in.
M32 has since pivoted its focus to target mainly the supply-side (publishing) clients, rather than the demand-side (advertising). "A lot of resources in the industry have always been toward the DSPs, and a lot of money has gone into showing people [how] to buy in an optimal way. Our thinking is now, 'How can we help [publishers] sell at the highest price possible?'"
M32 is also developing a DMP product for May.
M32 continues to look to staff up in order to generate and sustain more growth. Its focus for now is Canada – Kahlain says it's gearing up to announce several wins in the next month – as it looks to move beyond Ontario and Quebec publishers. After that, M32 sees an opportunity in international expansion, he adds. Kahlain says the company has fielded calls from Mexico and different European countries inquiring about their product, so he says the intent is to eventually capitalize on these contacts.
He says the company is also making privacy a major part of its brand, having closely followed GDPR and PIPEDA. "We want to make sure that every market is pushing for privacy," he says, adding that he believes that putting privacy at the forefront of the company's values will help it raise its profile abroad.
Platforms and publishers M32 Connect currently works with include Verizon Media, SlimCut, Amazon Publisher Services and more.