Police dramas rule the week: Numeris
Global's first-responder drama drew 2.23 million viewers in English Canada.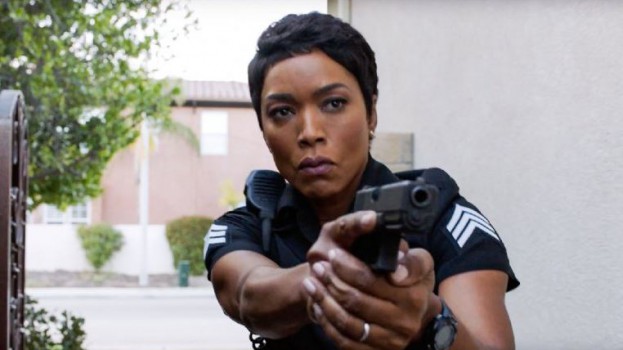 The first-responder drama, 9-1-1, brought in the biggest average audience of all single-night viewers in Canada, winning the week. The series drew an average of 2.23 million viewers in English Canada for the broadcast week of March 18 to 24, according to Numeris.
The drama, which airs on Global in Canada, has been gaining steam since debuting in January 2018. Another procedural, The Rookie, took the second spot with 2.13 million viewers. Global's Survivor nabbed the third spot, with 1.92 million viewers, followed by CTV's Station 19 at 1.74 million. CTV's This Is Us rounded out the top-five, drawing 1.72 million viewers.
Meanwhile, in Francophone Quebec the top show was La Voix on TVA, followed by  Unité 9 on SRC.
Canada (Anglophone)
1. 9-1-1 on Global Monday at 9 p.m.: 2.23 million viewers
2. The Rookie on CTV Tuesday at 8 p.m.: 2.13 million viewers
3. Survivor on Global Wednesday at 8 p.m.: 1.92 million viewers
4. Station 19 on CTV Tuesday at 9:01 p.m.: 1.74 million viewers
5. This Is Us on CTV Tuesday at 9 p.m.: 1.72 million viewers
Quebec (Francophone)
1. La voix on TVA Sunday at 7 p.m.: 1.83 million viewers
2. Unité 9 on SRC Tuesday at 9 p.m.: 1.41 million viewers
3. L'échappé on TVA Monday at 9 p.m.: 1.31 million viewers
4. O'  on TVA Tuesday at 8 p.m.: 1.19 million viewers
5. L'Heure Bleue on TVA Tuesday at 9 p.m.: 1.13 million viewers
Montreal (Anglophone)
1. Law & Order: SVU on CTV Thursday at 10 p.m.: 80,000 viewers
2. This is Us on CTV Tuesday at 9 p.m.: 76,000 viewers
3. The Rookie on CTV Tuesday at 8 p.m.: 73,000 viewers
4. Grey's Anatomy on CTV Wednesday at 9 p.m.: 70,000 viewers
5. 9-1-1 on Global Monday at 9 p.m.: 60,000 viewers
Toronto/Hamilton
1. Survivor on Global Wednesday at 8 p.m.: 484,000 viewers
2. 9-1-1 on Global Monday at 9 p.m.: 476,000 viewers
3. Hockey Night in Canada on CBC Saturday at 7:15 p.m.: 421,000 viewers
4. Leafs vs. Predators on TSN Tuesday at 8 p.m.: 393,000 viewers
5. Leafs vs. Sabres Wednesday at 7:12 p.m.: 369,000 viewers
Edmonton
1. Oilers vs. Senators Sportsnet Saturday at 2:09 p.m.: 127,000 viewers
2. 9-1-1 on Global Monday at 9 p.m.: 107,000 viewers
3. The Rookie on CTV Tuesday at 8 p.m.: 83,000 viewers
4. The Curse of Oak Island on History Sunday at 10 p.m.: 80,000 viewers
5. Bull on Global Monday at 10 p.m.: 75,000 viewers
Calgary
1. 9-1-1 on Global Monday at 9 p.m.: 129,000 viewers
2. The Rookie on CTV Tuesday at 8 p.m.: 107,000 viewers
3. Whiskey Cavalier on CTV Wednesday at 8 p.m.: 88,00 viewers
4. NCIS: Los Angeles on Global Tuesday at 10 p.m.: 80,000 viewers
5. Bull on Global Monday at 10 p.m.: 77,000 viewers
Vancouver/Victoria
1. Survivor on Global Wednesday at 8 p.m.: 234,000 viewers
2. Station 19 on CTV Tuesday at 9:01 p.m.: 167,000 viewers
3. The Rookie on CTV Tuesday at 8 p.m.: 160,000 viewers
4. 9-1-1 on Global Monday at 9 p.m.: 156,000 viewers
5.  NCIS: Los Angeles on Global Tuesday at 10 p.m.: 151,000 viewers