How does e-sports' reach compare to traditional sports?
Vivintel's new research shows that there's opportunity for the sportiest of advertisers to embrace their inner gamers.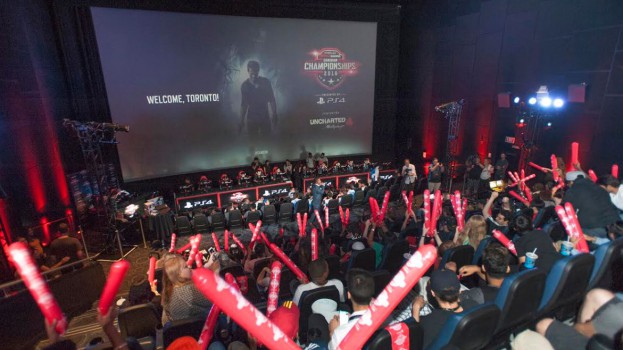 E-sports can be an opportunity for brands from all categories to reach some serious eyeballs and build equity with a growing number of enthusiastic young fans.
Canadian brands that have already jumped on the fast-moving e-sports train include Bell, Sugar Crisp and HP. For those unfamiliar with gaming and e-sports, it's worth noting that e-sports covers a wider variety of game genres than one might think. And, for advertisers thinking they need to pair their creative against intense first-person shooter games or war-based strategy games, a new study shows that they might want to look at e-sports sponsorships and ad buys the same way they approach their sports marketing.
That's because of the millions of Canadians who have engaged with e-sports in the last year, nearly half engaged with a sports-based game, more than any other sub-category. This came from a study of more than 3,500 Canadian, which was launched by Vivintel, the new consumer insights division of Toronto-based Vividata.
While e-sports reach still pales in comparison to traditional sports reach – sports reach nine out of 10 Canadians, according to Vivintel, whereas e-sports reaches just over one in 10 – an estimated reach of 4.4 million is still significant for a niche media. When compared to traditional sports, almost the same amount of people engaged with e-sports as those did with boxing, MMA and wrestling combined in the last month.
And while e-sports still has a long way to go if it wants to crack major sports like hockey, football, baseball, golf and soccer, e-sports advertisers might still be reaching a sporty audience.
Of the 4.4 million people who engage with e-sports, 42% have done so with sports games, with some of the most popular being FIFA 18 and the Madden franchise. The next-most popular is first-person shooter games such as Call of Duty, which reach 25% of e-sports fans, followed closely by real-time strategy games such as the StarCraft and WarCraft franchises (24%).
E-sports fans also  don't look too different from the average sports fan. Vivintel divided its survey cohort into "casual" traditional sports fans (a broader, less dedicated audience), "super" fans (people who plan their weeks around games and study up on their fave teams) and compared them to e-sports fans. The average age was slightly younger (super fans are an average age of 48, casual fans 49, e-sports fans 42). E-sports fans are also nearly equal for gender (57% male), making it more balanced than the "super fan" cohort (63%). Casual fans are 61% female.
E-sports fans also boast a higher average personal and household income than casual fans, and only slightly lower than super-fans. They are also just as likely to have post-secondary degrees. While super and casual fans are largely white (76% for super fans and 77% for casual fans), e-sports fans are slightly less white (71%).
They're also most likely to watch matches on a dedicated site or app (12%), such as Twitch, whereas other sports fans also have a wider array of traditional media options to consult.
And the role that sponsors play in e-sports broadcasts might have slightly more payoff; 42% of e-sports fans report noticing sponsors during matches and broadcasts, nearly double the rate of casual fans (22%) and approaching that of super fans (50%). They are also the most likely to buy an associated sponsor product (25% for e-sports fans, 20% for super fans, 5% for casual fans).